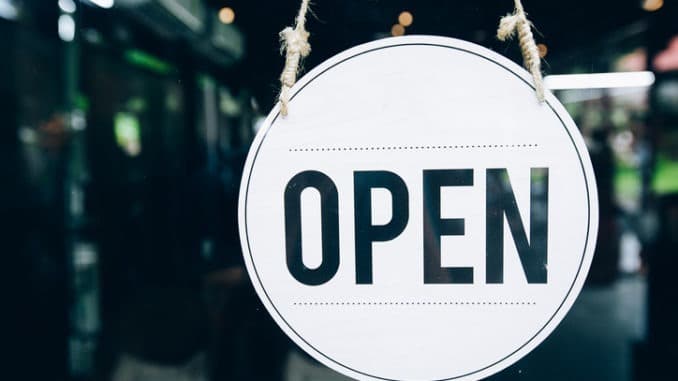 As reported by Hereford Times, a new £9m super GP surgery has opened in Hereford
The Station Medical Centre building at Station Approach has 30,677 sq ft of floorspace over three floors and will house five city GP surgeries. The new centre has 49 clinical rooms including a clinical activity room and minor operations suite. Station Medical Centre represents the biggest ever single investment in primary care for Herefordshire.
Aylestone Hill Surgery and King Street Surgery closed at the end of August and Greyfriars Surgery, Moorfield House Surgery and Sarum House Surgery will all close by November 9.
Due to due to current COVID-19 guidelines all GP surgeries, patients must only visit Station Medical Centre if they have a pre-booked appointment.
The centre has reception staff, dressed in appropriate personal protective equipment, guiding patients to waiting areas and clinical rooms; and on hand to answer any questions are patients may have. Patients should continue to telephone the same number to book appointments. Parking is available and will be free for patients when they are attending appointments.
Hereford medical group business manager Ceri Chaplin said: "When we merged just over two years ago the next target was always going to be the development of a new surgery building to replace five of our older premises.
"Despite a global pandemic we are excited to be moving into Station Medical Centre.
"The building has been designed to allow us to develop services with a physiotherapy activity room and minor operations suite and purpose built administration and education areas along with staff relaxation areas.
"We have been fortunate in working with a local developer (Prime) and building contractor (Speller Metcalfe) to deliver a fantastic new premises which will provide 21st Century facilities for our staff and patients."
Dr Jonathan Duffett, GP partner and chair of Hereford Medical Group, said they are delighted to finally be starting patient services from the new centre. "This amazing facility is the result of many years of detailed planning, collaboration and hard work by many people," he said.
"The result is a building fit to provide care for decades to come. We are immensely grateful to all who contributed, including the patience and understanding of our patient population."
Dr Andrew Watts, GP partner and clinical director, said they feel fortunate to have been supported by the NHS to move into the wonderful new building.
"We loved our quirky old buildings that had served us well over recent decades, but there was just not enough space to accommodate all of our staff.
"In addition, there was insufficient ground floor space, with no lifts, meaning frail or disabled patients would sometimes struggle to climb the stairs or they would have to wait until a ground floor room was free.
"Now we have a purpose built modern facility that will help us improve our service for decades to come.
"Thank you to all involved and in particular to the Herefordshire and Worcestershire Clinical Commissioning Group for approving this project."