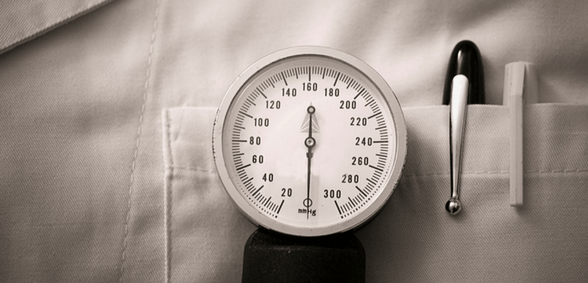 'Developments in general practice after successful funding bids,' the Cumbria Crack reports
Two innovative schemes to support general practice are being spearheaded by NHS North Cumbria Clinical Commissioning Group (CCG) following successful bids made through NHS England's General Practice Forward View, the Cumbria Crack reports.
One initiative aims to support GP development and retention, while the second will focus on the introduction of clinical pharmacists into general practice.
The GP Retention Fund has been awarded to develop a scheme which will help to support GPs within the workforce by offering a new innovative platform for learning and professional development. Supported by the Cumbria Learning Improvement Collaborative (CLIC), the project will support the introduction of flexible working opportunities within the modern GP workforce and will provide them with new educational resources.
A new website portal will highlight additional sessions that GPs can undertake, present opportunities that support flexible working and offer a variety of roles to help local GPs to support their own development of expertise in various specialist areas.
A secondary aim of the scheme is to highlight the professional development opportunities in the area and raise the profile of general practice in north Cumbria – crucial to supporting recruitment and retention in the area.
Clinical pharmacists in general practice
The second initiative is based on a collaboration with North Cumbria University Hospitals NHS Trust's (NCUHT) pharmacy team and will see nine practices in north Cumbria take clinical pharmacists on as part of a multi-disciplinary team.
Working alongside the general practice team, the clinical pharmacists will take responsibility for patients with chronic diseases and undertake clinical medication reviews to proactively manage patients on multiple medications with complex needs, especially the elderly and people in care homes. They will also develop in leadership roles – supporting the further integration of general practice with the wider healthcare teams, including community and hospital pharmacy, to help improve patient outcomes, ensure better access to healthcare and help manage general practice workload.
The scheme gives part funding for practices of employment costs for the first few years. This also follows another successful bid for pharmacists for care homes.
There is an opportunity for other practices to bid and expand, should they want this opportunity in the future.
Director of Primary Care and ICC Development at NHS North Cumbria CCG Caroline Rea said: "These bids were designed to further develop our local ambition and strategy and should offer great value to both patients and practitioners. "We believe that innovative schemes of this nature will further help to aid the extreme pressure and demand on our system."
Don't forget to follow us on Twitter, or connect with us on LinkedIn!