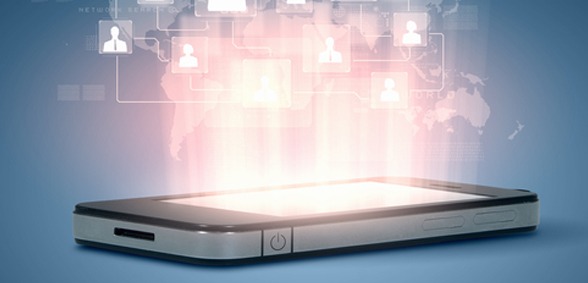 CREDIT: This story was first seen in The Guardian
General practitioner leaders say they are 'really worried' about list of those ineligible for virtual consultation scheme, The Guardian reports.
GP leaders have raised concerns about the first NHS smartphone virtual GP service.
Millions of NHS patients who live or work in various locations in London can sign up to the service offering a GP consultation via a smartphone 24 hours a day.
But the Royal College of GPs said that while the scheme might be seen as a golden ticket for some patients, others are not eligible for it.
The GP at Hand service – created with the technology company Babylon Health – offers a booking system through a smartphone app, with the promise of a video consultation within two hours of booking.
If a patient needs a face-to-face appointment, he or she must travel to a clinic in a commuter hub.
Commenting on the launch of the project, Prof Helen Stokes-Lampard, chair of the Royal College of GPs, said: "Technology can achieve wonderful things when used properly, but we are really worried that schemes like this are creating a twin-track approach to NHS general practice and that patients are being 'cherry-picked', which could actually increase the pressures on traditional GPs based in the community.
"We understand that with increasingly long waiting times to see a GP, an online service is convenient and appealing, but older patients and those living with more complex needs want continuity of care and the security of their local practice where their GPs know them.
"We notice there is an extensive list of patient conditions such as frailty, pregnancy and mental health conditions that are the essence of general practice, and which GPs deal with every day, but which are not eligible for this service.
"While this scheme is backed by the NHS and offers a free service to patients, it is undoubtedly luring GPs away from frontline general practice at a time when we are facing a severe workforce crisis and hardworking GPs are struggling to cope with immense workloads."
Dr Mobasher Butt, GP at Hand partner, said: "We do everything from grocery shopping to our banking online yet when it comes to our health, it can still take weeks to see a doctor and often means taking time off work for an appointment.
"With the NHS making use of this technology, we can put patients in front of a GP within minutes on their phone, so the days of ringing frantically at 8am for an appointment should be long gone.
"This new NHS service makes it easier for patients to see a doctor quickly at any time and from anywhere and doesn't cost the NHS a penny more. It's a win-win."
Don't forget to follow us on Twitter, or connect with us on LinkedIn!