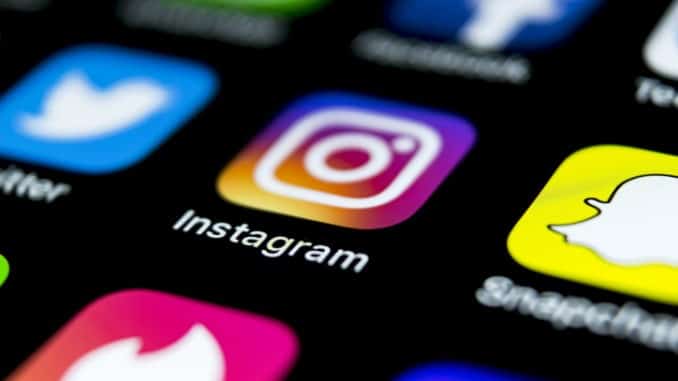 It is vital that practices engage with social media platforms and grow their online presence. We are all familiar with Facebook and Twitter, but should your practice expand its online offering to include Instagram?
Almost all businesses have a social media presence nowadays. It is no longer a quirky optional extra to connect with Generation Z; social media is a marketing essential and may even be the essence of modern-day marketing.
Solo healthcare professionals have taken social media by storm. The internet phenomenon of 'Dr Mike' – who went viral after People magazine dubbed him 'The Sexiest Doctor Alive' in 2015 – is but one example of many medics who have ventured online, finding an under-educated and over-curious public just waiting for juicy medical facts and the latest healthcare tips (and some eye-candy).
On a smaller scale, GP practices also commonly have social media accounts; it is the most effective way of reaching younger patients and is an extremely efficient method of delivering practice information, circulating the practice newsletter and dispensing healthcare advice to empower local communities to be their own healthcare advocates. To this end, the right use of social media can relieve the pressures piled on off-line general practices.
There is no doubt, then, that a social media presence is worth cultivating. But are all social media platforms created equal? Twitter lends itself to debate, Facebook enables you to form 'groups' with likeminded people and share solutions, but more and more healthcare professionals are dipping their toes into a less frequented social pool – Instagram.
Twitter and Facebook are excellent tools for greater collaboration, but Instagram is the place for creative marketing. It is the world of the 'influencer' – a term that has exploded in popular culture and may now seem synonymous with Love Island contestants. Influencer, however, describes anyone whose social media accounts cater to a specific niche and who have a dedicated and extensive following. They are, therefore, powerful marketers, and 'influencer marketing' is becoming increasingly helpful to brands in reaching their target audiences.
Medical influencers
Many doctors and healthcare professionals have found their way onto Instagram in recent years. Dr Davin Lim, an Australian dermatologist, has 134,000 Instagram followers and uses the platform to offer skin-care tips. He found fame on YouTube, but lauded Instagram as the better platform for delivering fast-paced, succinct and helpful information; one can only imagine what this has done for the demand of his in-real-life patient services.
Dr Sam Bunting, a Harley Street dermatologist, has 63,000 followers on Instagram and has since launched an extremely successful skin-care range.
We have entered a world where medical professionals are becoming influencers.
Tapping into Instagram influencer psychology, and stealing some for your practice's own marketing strategy, may reap rewards. After all, having positive, medical 'influence' over your local community is the goal of any GP practice and is the essential oil for a smooth-running, well-financed practice business. So, what can Instagram do for you and your practice?
Its fun: Instagram is an excellent marketing strategy platform that does not feel like a chore; its mixture of photo-editing, story-making and writing make it engaging for users. It's a way of introducing some creativity into your role whilst benefitting the practice too. For example, Instagram is an excellent platform on which to share infographics – a particularly efficient and effective way of demonstrating symptoms of common illnesses to patients. Employees could share little insights into their working lives at the practice, or you could publish sound-bite videos introducing members of staff on Instagram. This not only injects some fun into your work, and encourages collaboration between staff, but it also creates the impression of an inclusive, friendly and welcoming practice atmosphere. Just make sure to draw up a social media policy before your staff dive into the creativity of Instagram. This will ensure that patient confidentiality is not breached and that professional boundaries are not crossed.
It's versatile: Due to its dynamism and creativity, Instagram is especially popular with young people. It is, therefore, an excellent platform to reach this demographic. The multimedia nature of Instagram makes the opportunities for information-sharing more varied, helping practice messages disseminate further. Furthermore, young people are more likely to engage positively with your practice if you make the effort to engage with the social media platforms they enjoy most.
It's helpful: People are hungry for fast and effective healthcare information. There is a lot of inaccurate and money-grabbing information online, misleading and worrying people. Many doctors have set out to tackle this, such as the dermatologists, mentioned above, who are using Instagram to bust myths and dispense helpful tips. Be a practice that is both visible and helpful online and watch your reputation skyrocket.
Creating an Instagram account takes little time and can be fun for all the practice. Take some time to consider your social media strategy and whether the introduction of Instagram may help take your practice's online presence to the next level.