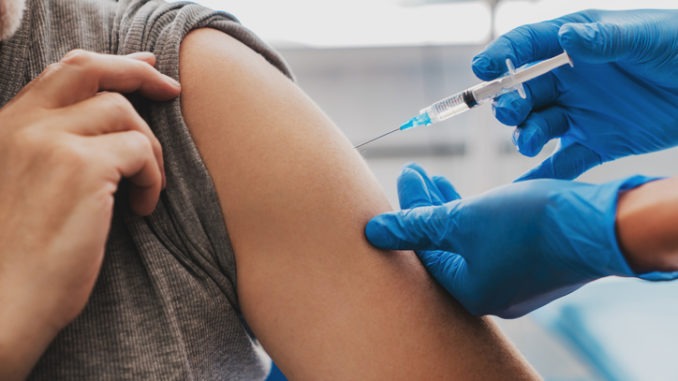 As reported by BBC news, second vaccine doses could be brought forward and local restrictions introduced to help tackle the India variant in the worst-affected areas, the government has said
Vaccines minister Nadhim Zahawi said the UK would "flex" its jabs programme to where it was best utilised. This could also include vaccinating younger people in multi-generational households, he told BBC Breakfast. Public Health England has recorded 1,313 UK cases of the India variant. The figures released on Thursday are more than double the 520 cases recorded by PHE up to 5 May.
The Department of Health and Social Care (DHSC) said there was "no firm evidence yet to show this variant has any greater impact on severity of disease or evades the vaccine".
But it also said ministers "cannot rule out reimposing economic and social restrictions at a local or regional level if evidence suggests they are necessary to contain or suppress a variant which escapes the vaccine".
It said ministers were also considering bringing forward second doses for people who are eligible.
Zahawi said pilots of vaccinating younger people in multi-generational households in Luton had been successful. Asked whether local lockdowns were being considered, the vaccines minister said nothing was "off the table", including further regional or national measures. However, he said surge testing was the "most effective way" of dealing with variants.
Surge testing is already taking place in 15 areas across England. This is when increased testing and enhanced contact tracing is carried out in specific locations to try to prevent the spread of outbreaks.
The DHSC said additional measures where "clusters" of cases are detected would include increased genome sequencing of cases to monitor variants, increased community engagement and encouraging uptake of the vaccine for those who are eligible.
Prof Nick Loman, a genomics adviser to PHE, said vaccines were working "really well", adding: "Personally I think that there's certainly a role for using vaccines to target particularly affected areas."
Cases of the India variant in the UK have been recorded in areas including London, Bolton, Tyneside and Nottingham.
PHE said mobile testing units had been set up in Bolton, and door-to-door PCR testing had been offered to 22,000 residents. A PCR test is the most accurate way to check for COVID.
A vaccine bus has been set up in the town to increase uptake among those who are eligible for vaccinations and a rapid response team of 100 nurses, public health advisers and environmental health officers has been sent in. Extra clinics will open in Blackburn and Darwen in Lancashire from next week to offer the vaccine to those who are eligible under national guidelines.
The India variant – officially called B.1.617.2 – is one of five mutated versions of coronavirus which have been designated as being "of concern" by UK public health bodies, with others first being identified in Kent, South Africa and Brazil. Experts believe the India variant has mutations that may make it more transmissible, but it is not yet known if it causes more severe disease or if it might make current vaccines less effective.
Prof Robert Dingwall, a scientist on the government's New and Emerging Respiratory Virus Threats Advisory Group (Nervtag), said it seemed people who had been vaccinated "have only a very low risk of infection" from the India variant – and infection was "likely to be mild".
But sources have told the BBC surge testing in areas where the variant has been found "isn't working", with the current strategy identifying cases but not stopping the spread.
The sources added cases of the variant were being seen in many places with no links to travel and case numbers had been "grossly underestimated".
Greater Manchester Mayor Andy Burnham told the BBC's Newscast podcast he would be "very concerned" about the possibility of local restrictions being imposed in the region while the rest of the country was unlocking.
Speaking following the prime minister's comments earlier in the day, the Labour mayor said he would like to see younger people in affected areas offered vaccines, including extending jabs to 16 to 18-year-olds.
Questions are also being raised about the potential need to delay stage four of easing the lockdown in England, due on 21 June, when the government hopes to remove all legal limits on social contact.
Senior Tory Steve Baker, deputy chairman of the COVID Recovery Group of MPs, warned against any further lockdown measures, asking: "Why on earth would we lock down when the vaccines continue to break the link between cases and hospitalisations and deaths?"