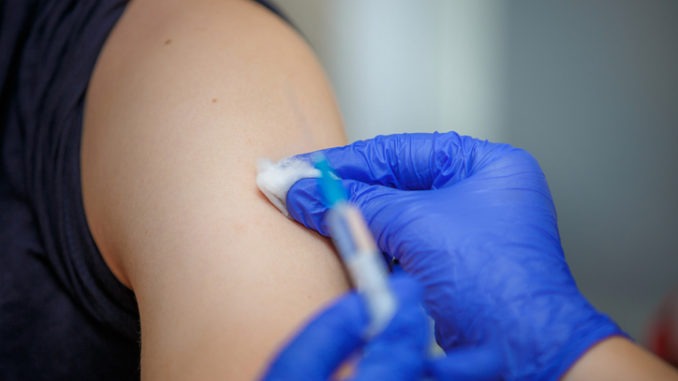 As reported by BBC news, flu vaccinations for staff at NHS Ayrshire & Arran have been suspended due to 'unprecedented demand'
The health board has had to seek additional supplies after being unable to cope with requests at the start of its annual campaign. It said in a statement that it was 'revising our forecast for demand'.
The suspension covers all workers 'with the exception of Care at Home staff, Care Home staff and those in our highest priority areas'. The decision has been criticised by union leaders who say vaccinations are 'more important than ever' during the COVID pandemic.
Ayrshire & Arran staff were informed by email that vaccinations had been temporarily cancelled. The health board said the problem was due to national problems with the supply of vaccinations.
In a statement, it said: "We are working closely with National Procurement to understand when additional supplies may be available in order to plan the next phase of the programme which will run until February 2021."
However, the Unison union said it had discovered no other health board had reported similar national supply problems.
One major health board, it said, had even returned some vaccines because it had too many – while another was extending its staff vaccination programme. Unison spokesman Gordon McKay said: "If there is a national supply issue, then that is a major concern and the Scottish government need to address that.
"If, however, the issue is solely in NHS Ayrshire & Arran, the chief executive needs to be open and transparent with staff."
McKay said it was 'particularly disappointing' that staff were told that the health board was 'sorry for the inconvenience'.
He said: "This isn't an issue of whether something is convenient or inconvenient – flu vaccines save lives.
"Both the Scottish government and senior clinicians have said, this year more than ever, it is important for staff to get the flu vaccine.
"Not just for the protection of staff or the protection of their families and communities.
"It's also to ensure that they can stay at work and be that first line of defence against COVID and protect the patients they care for."
A Scottish government spokeswoman said: "We know NHS Scotland boards have seen increased and earlier demand this year for the vaccine from eligible groups, including health and social care staff. Boards are responsible for delivering the vaccine this year including managing their allocated vaccine supply in line with demand within their areas.
"The Scottish government has procured sufficient vaccine to vaccinate all those who have been invited to receive the seasonal flu vaccine, in line with uptake planning assumptions of 2.4 million people, and we are working closely with National Services Scotland to ensure that boards can access this stock as required."