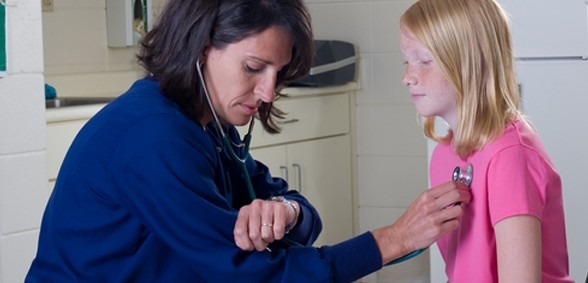 A new cancer drug for children has been approved in Scotland – while a cancer drug for adults has been rejected
A cancer drug for children suffering from a rare form of leukaemia has now been made available on the NHS, according to The Herald.
Kymriah, also known as tisagenlecleucel, has now been approved by the Scottish Medicines Consortium (SMC) for those suffering from acute lymphoblastic lymphoma.
The SMC said that Kymriah "offers the possibility of long-term remission and is potentially a life-saving treatment option".
However, another drug – for adults with blood cancer – named Yescarta, has been rejected over "uncertainty in the company's evidence around its long-term benefits and its cost-effectiveness". It is, however, available on the NHS in England.
SMC chair, Dr Alan MacDonald, said: "Acute lymphoblastic lymphoma is a very rare form of leukaemia which can progress quickly and there are currently very few treatment options for those whose condition has relapsed or not responded.
"Tisagenlecleucel offers an innovative and potentially lifesaving treatment for children and young adults with this condition, and we hope our decision will benefit them, their families and carers."
The blood cancer charity, Bloodwise, said both treatments should have been made available on the NHS.
Dr Alasdair Rankin, director of research and patient experience, said: "Current intensive treatments cure most children with acute lymphoblastic leukaemia but a small number still die in Scotland each year.
"The approval of Kymriah for use on the NHS will give children and their families another chance of a cancer-free future."
He added: "CAR-T therapy can also offer the last and only hope of long-term survival for adults with the most common type of lymphoma who do not respond to chemotherapy.
"While the cost of Yescarta is high and NHS Scotland does not have unlimited resources, patients in Scotland need access to this lifeline, like their counterparts in England.
"We hope that all parties can work to find an affordable solution that will allow patients in Scotland to benefit from these life-saving treatments."
Yescarta's manufacturer, Gilead Sciences UK and Ireland, said it was "truly committed to working with the SMC to make Yescarta available to eligible patients in Scotland as we have for patients in England and Wales".
General manager Hilary Hutton-Squire described it as being a "pioneering personalised cell therapy that provides a potential lifeline to adult patients with certain aggressive forms of blood cancer who, in most cases, have run out of treatment options and may only have months to live".
Don't forget to follow us on Twitter, or connect with us on LinkedIn!