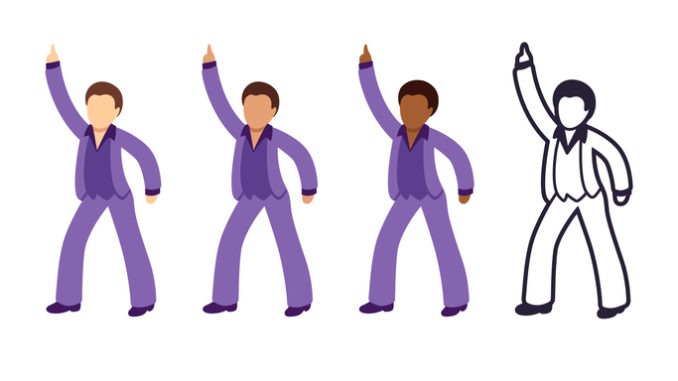 Carmel Loughlin, practice manager at Three Spires Surgery, on why the last few months in her practice have reminded her of a couple of Bee Gee's classics
Saturday Night Fever runs through my head every time I take vaccines out of the fridge for our weekly clinics. Like the song goes, 'staying alive' now relies heavily on what those little vials contain. It has also become my personal theme music as I delve again into the reserves of my resilience, battling against lack of vaccine supplies, patient anxiety and a pandemic that, until recently, felt never-ending.
We are snowed under with emails giving us more and more data, but information is scant. Why are not we guaranteed an amount of vaccine so we can plan ahead? Will we have vaccines to deliver second doses? Who is responsible for vaccinating different groups? How do we deal with vaccines for elderly patients who are living away from their normal residences? The question list is endless, and so is the workload.
I've been a practice manager for 20 years and chair the region's Practice Manager's Association; it has been going for many years and we have relied on each other more than ever this year. We normally do four educational meetings a year and have a social event. Sadly, all of that is undoable this year but our WhatsApp group gets daily attention due to the deluge of emails and the lack of clarity. Now more than ever I need my colleagues who face the challenges I do every day, where I dig for answers and clarity in the fog of emails and information.
I feel reassured when I look at what we have achieved this past year. We have had to completely re-design our services in response to COVID and are now, again, stepping up to the challenge of vaccinating thousands of patients – all of this while taking care of patients and managing our teams.
I approached a local trainer recently to ask her if she could do a session on leadership for the whole primary care team. I explained that, as the team leader, I am under so much pressure I needed my team to have the confidence to step up and be leaders alongside me. I needed people to take the initiative, and offer solutions, instead of bringing me more problems, as my resilience is running low a year into this pandemic. Never has practice management been more important, and we are running on vapour.
She is now busily designing a training session around this theme of 'everyone is leader'. The cliché is true – I need my staff to step outside their 'comfort zones' and to help me lead our practice through this very difficult time. Giving people the confidence and authority to present solutions seems obvious but it was only when I spoke to the trainer, and told her what I needed, that the solution became clear. I know that this goes against the grain of a top-down leadership model but, by empowering staff and encouraging ideas, I felt that this would help me immensely. I haven't delegated responsibility, but I feel that experienced staff have the skills and ability to problem-solve – and maybe by giving them the confidence to take the lead, they may do so, reducing the burden on managers.
I was also really encouraged by the move to forming a professional institution for practice managers, which has been backed by the BMA. We work alongside medical professionals every day; we run their businesses and manage their staff. Professional recognition has been a long time wish, and I only hope that this is successful. We are a skilled bunch and are totally professional in the work we do.
We are the workhorses of the NHS – particularly in this pandemic. We have met every challenge this year has presented; surely, we deserve professional recognition for the job we have done?
As Tess and Claudia advise – 'keep dancing'. We need to maintain our resilience through the next few months, Staying Alive through every vaccination we deliver. I also hope that professional recognition means all of us are More than a Woman (or man!)
Please excuse the ramblings of a huge John Travolta fan!