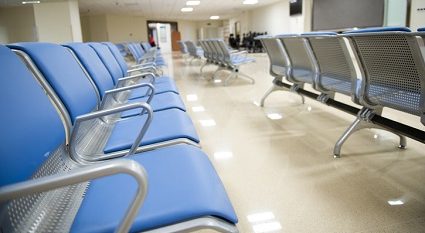 CREDIT: This story was first seen in Southern Daily Echo
GP services in a Hampshire borough are set to be revolutionised from next month, Southern Daily Echo reports.
Fareham and Gosport Clinical Commissioning Group is to launch a new same-day GP appointment service in a bid to ease the demand for appointments from patients.
Under the plans, four of the ten GP practices in the borough – Highlands Practice in Fareham, Jubilee Surgery in Titchfield, Stubbington Medical Practice and Whiteley Surgery – will work together to operate the service which will run out of Fareham Community Hospital.
Initially, only patients registered at the four practices will be able to use the service, but the CCG hopes to expand it out to the other six if the initiative proves successful.
It follows a similar scheme, launched at Gosport War Memorial Hospital in late 2015 which has received more than 90 per cent patient satisfaction levels after all 11 practices in the borough joined.
Dr Tom Bertram, a GP at Jubilee Surgery and the Fareham project's clinical lead, said: "This is a positive step for Fareham.
"We have already seen the service successfully rolled out in Gosport and what we want to do here is replicate that.
"This is not just about same day access – but extended hours as well, and we will be hoping to add additional services in future.
"We know that Fareham Community Hospital is not the easiest place for everyone to get to – but equally we know from an earlier survey that patients have told us that they would be prepared to travel further if it means they can have a same-day appointment, providing one is required."
Currently, Fareham practices receive up to 900 phone calls every Monday from patients wanting a same day appointment.
Suella Fernandes, Fareham MP, welcomed the news.
She said: "Same day access services will benefit hundreds of people in Fareham on a daily basis and ease pressure on GPs.
"By working together, GP practices will tackle the issue of long waiting times for appointments and ensure that many more people are seen on the day, while also ensuring a better quality of care."
Highlands, Jubilee and Whiteley will launch the service on September 20 with Stubbington Medical Centre joining the scheme from January 2, 2018.
Don't forget to follow us on Twitter, or connect with us on LinkedIn!