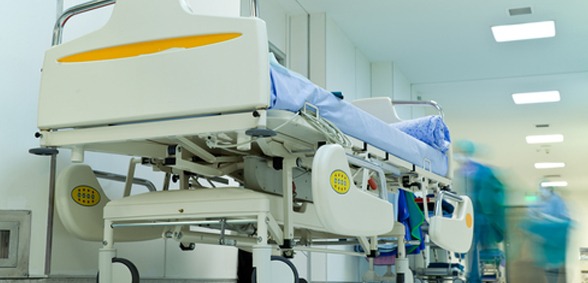 As reported by The Telegraph, hospitals in rural areas are struggling more than others due to 'unfair' under-funding
According to the Nuffield Trust, rural hospitals are suffering from under-funding. Its new report describes NHS funding distribution as 'unclear, unfair' and failing 'to fully compensate remote and rural areas for the extra costs they face'.
The issue is so intense that just six of the smallest and more remote NHS trusts in the UK account for almost 25% of the NHS provider deficit.

Lack of funding means that patients struggle more to receive the treatment they need, which is particularly unfortunate as those living in these areas tend to be older – and more likely to be suffering long-term illnesses – than much of the rest of the country.
Researchers involved in this study said that NHS trusts in rural areas are facing cost pressures which were are properly compensated, including increased recruitment difficulty.
Professor John Appleby, the Nuffield Trust's chief economist and director of research, said: "The evidence is mounting that small and remote hospitals face higher costs that they cannot avoid, with comparatively poor performance against key NHS measures and dire financial positions.
"It is certainly worrying that the methods used to allocate funding to these hospitals are inconsistent, obscure and depend so heavily on judgement. We recommend that the true scale of costs is examined again, and that national bodies are much clearer about how they make their funding decisions."
Jan Sobieraj, chief executive of the National Centre for Rural Health and Care, added: "This report is showing us that there is growing evidence that rural healthcare is not properly funded."
"The choice that trusts in these areas have is to either have a deficit, or find themselves in danger of not having enough resources to cover the service."
An NHS England spokesperson said: "People in every part of the country will benefit from NHS funding rising by at least 17% over the next five years, as part of investment worth £570bn to support the long term plan for the health service.
"The NHS funding formula is overseen by an independent panel, and already accounts for unavoidable costs related to providing services in rural areas, and we will continue to work with local hospitals and health groups to ensure that the formula is based on the best possible evidence of the needs of different communities."
Don't forget to follow us on Twitter, or connect with us on LinkedIn!