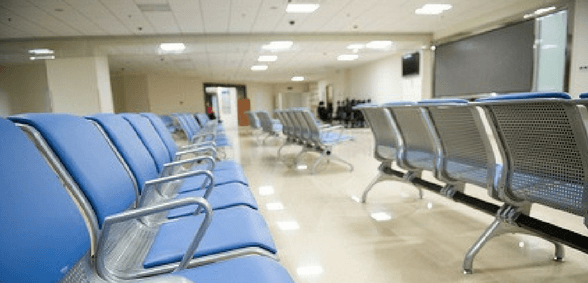 The BMA has reported that the risks associated with owning practice premises is set to be reduced thanks to a large investment
Closely following the news that half of GP practices are not fit for purpose, family doctors in Scotland are welcoming a £20m investment that will reduce the financial risk of owning premises.
The hope is that this will make becoming a GP partner more attractive, thus taking some strain off the recruitment crisis.
The premises sustainability loan scheme, which is part of the new contract, exists to ease the financial burden of owning a practice. Under the scheme, eligible practices can apply for interest-free loans worth up to a fifth of the value of the premises.
BMA Scottish GPs committee chair, Andrew Buist, said that the new contract is about "restoring hope" to the profession.
172 practices have already been approved for loans. The loans are only repaid when the premises are no longer used for primary care medical services under an NHS contract, or when they are sold.
Announcing the latest investment – which takes the total value of the scheme to £50m over the next two years – health secretary, Jeane Freeman, said the Scottish government wants to ensure GPs have the support they need.
"The BMA and individual GPs have raised concerns with us about the financial risk of owning premises," she said.
"So we have responded directly, and this scheme helps to 'de-risk' general practice and reduce some of the upfront costs GPs can face when joining a practice."
"In doing so, I hope this will make becoming a GP partner more attractive, making it easier to recruit new GPs to a practice."
Dr Buist reiterated that the scheme aims to make becoming a GP a more attractive career choice.
"Key to that is reducing risk and financial burdens around choosing to be a GP," he added. "This funding is a great example of this principle in action – and the practical benefits that the contract has secured for GPs.
"I am sure it will make a real difference for GPs across Scotland, as the popularity of the scheme has shown. While there is still much work to do to transform what it means to be a GP, I believe that through the new contract we are finally restoring hope to the profession."
Don't forget to follow us on Twitter, or connect with us on LinkedIn!