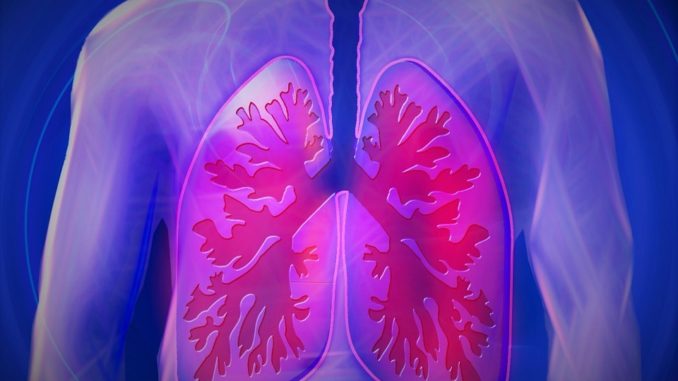 Around 23,000 people die from Chronic Obstructive Pulmonary Disease (COPD) in the UK each year – that's one death every 20 minutes. With an aging population, that number is likely to increase. New research is set to help change this
Now Luxfer Gas Cylinders is beginning a Europe-wide research project polling COPD sufferers on the impact of the condition on their quality of life in the face of the epidemic.
The company is the world's leading supplier of high pressure gas cylinders, and manufacturers lightweight medical cylinders to help ambulatory patients with COPD to live in their homes and have mobility in their community.
Luxfer will showcase these cylinders at Medica 2019 Trade Fair, the international trade fair for medical technology in Dusseldorf, Germany, from November 18 to 21.
Annual global COPD Awareness Day falls on Wednesday 20 November. COPD is the collective term given to a group of lung diseases including bronchitis and emphysema, and the awareness day promotes healthy lungs.
The progressive disease has no cure and an estimated 1.2m people in the UK have COPD with two million more undiagnosed. The number of people diagnosed with COPD has increased by 27 per cent in the last decade. Also:
Lung disease is the third biggest killer behind cancer and heart disease in the UK
The annual cost of COPD to the NHS is over £800m, says the NHS COPD Commissioning Toolkit
The annual cost of lost productivity to employers and the economy due to COPD is £3.8bn.
A Luxfer spokesman said: "We are investing in and researching in this area as COPD is such a problem nationally and globally. It is estimated 3.17m deaths are caused by this disease across the world each year. The Global Burden of Disease Study reports a prevalence of 251 million cases of COPD globally which is set to increase with an aging population."
Oxygen is a useful treatment if COPD sufferers have a low oxygen level. Around 51,000 COPD sufferers have oxygen therapy in their own homes. Long term oxygen therapy can improve survival rates by 40 per cent, while 20 per cent of COPD sufferers who don't receive this therapy could benefit from it.
At Medica, positioned in hall 11/C48, Luxfer Gas Cylinders will highlight its flagship medical oxygen cylinders, which include the world's first Type 1 aluminium 300 bar medical gas cylinder. This innovative product can provide up to 50 percent more oxygen than similar-sized 200-bar cylinders, meaning fewer customer refills and patient visits per year for better quality of life.
Oxygen therapy helps improve low oxygen levels. It can help people walk further and improve their life expectancy and reduce the risk of complications such as pulmonary hypertension.
Don't forget to follow us on Twitter, or connect with us on LinkedIn!