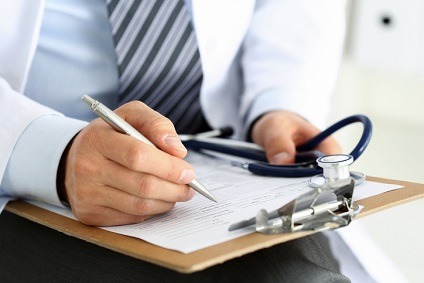 As reported by Wales Online, a new study shows a worrying lack of clinical oncologists – something that could seriously impact cancer patients
It's feared that a severe shortage of cancer consultants could cause patients to suffer further.
Dozens of posts for clinical oncologists are currently unfilled, and a report by the Royal College of Radiologists (RCR) predicts that, by 2023, the NHS will be at least 22% short of cancer consultants.
The report also warns that many may miss out on cutting-edge cancer therapies due to a lack of investment.
The RCR study states that the UK is now short of at least 184 clinical oncologists.
Vacancies for clinical oncology posts are now double what they were in 2013 – rising from 33 to 70.
Additionally, over half of vacant posts have been empty for a year or more.
Almost 1,000 people are diagnosed with cancer every day and demand for radiotherapy is going up two per cent each year, with chemotherapy requirements rising four per cent a year.
The report also warns that the doctors the workforce does have are burnt out. 'We are losing expertise as consultants retire earlier and risking our workforce by asking them to work longer hours', it says.
Dr Tom Roques, the RCR's medical director of professional practice for clinical oncology and lead author of the workforce report, said: "The UK is seeing more and more fantastic innovations in cancer treatment – from the introduction of new immunotherapy drugs to the NHS's first high-energy proton beam radiotherapy centre.
"Clinical oncologists are vital to the rollout of these new therapies but we do not have enough of them and our workforce projections are increasingly bleak, which begs the question: What kind of service will we be able to provide for our patients in future?
"Today's RCR workforce figures and forecasts show our cancer hospitals under immense strain – some centres have seen a reduction or stall in consultant numbers and many are desperate but failing to recruit, predominantly because we do not have enough consultants in training."
The RCR estimates that, by 2023, the NHS will need a bare minimum of 1,214 full-time clinical oncology consultants. However, it's expected that there will only be 942.
A Department of Health and Social Care spokesperson said: "Improving cancer care and reducing waits is a priority for the NHS, and we recently unveiled a series of commitments as part of the NHS Long Term Plan backed by £200 million to fund new ways to rapidly detect and treat cancer.
"To ensure patients get the best possible care we have almost 400 more medical and clinical oncology consultants working in the NHS since 2010, we're expanding medical training places by 25% and we will also launch a Workforce Implementation Plan later this year to support the NHS with the staff it will need in future years."
Don't forget to follow us on Twitter, or connect with us on LinkedIn!