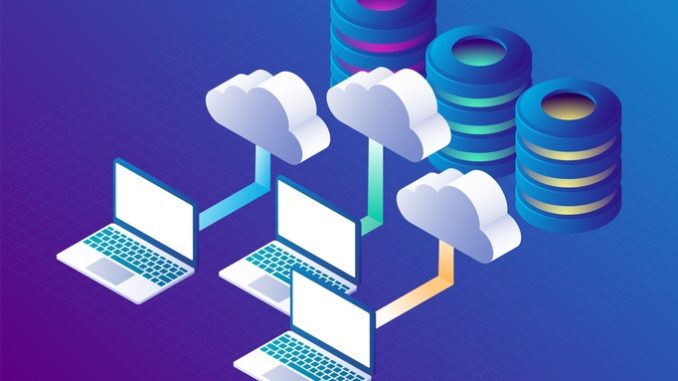 Cloud storage allows data to be accessible and available anywhere, any time, meaning that those working from home – or in another remote area away from the office – can still do their jobs effectively
With thousands of people now being forced to work remotely – whether this is something they were already used to or not – business are working hard to create a new normal for themselves and their people for as long as the lockdown lasts. Many weren't prepared to make this change so suddenly, and didn't have much of a plan in place to cope with it. With so many people working at a variety of locations, a solution is required whereby they are able to share, store, access and archive work in a way that suits everybody. The simplest answer is cloud storage.
Cloud storage is a term used for any off-site storage system which is maintained by a third party. Within the office environment, you probably have a shared hard drive for keeping everybody's work and data on – but this is no longer feasible for most of us. Therefore, the cloud provides the ideal solution for creating full accessibility, and turns a difficult situation into something that benefits everybody. Chances are, if you don't use the cloud already, it's something that you'll want to continue using once we're all back in our offices – in case of future disasters.
The benefits
Accessibility and a paper trail
Obviously, the main benefit is that every member of the team can access the information they need, and can update it in real-time, as required. Managers can also see exactly what everybody has uploaded, downloaded and what they've changed, creating the kind of visibility that they probably don't even see within the office.
Security
The security of your data is constantly maintained by the data centre which looks after it, making it as safe as can be. Separate accounts can be created for each member of the team, and those accounts can be personalised to ensure that access is restricted, if necessary – for example, only the finance manager and managing director need to see details of the company's monetary incomings and outgoings, so only their accounts should have access to the relevant data.
Data centres also tend to keep several copies of all of your data so that, if the worst should happen, your information is still backed up. This data can often even be replicated across several geographic locations for an added layer of security.
Compliance
Use of the cloud to compile company information helps them adhere to the Making Tax Digital initiative, which exists to enable individuals and organisations to get their taxes right first time. As a result, financial information now needs to be digitised, and keeping it secure on the cloud is the best way to do that.
The cloud also helps businesses comply with the General Data Protection Regulation, by making data easily searchable. This means that Articles 15 and 17 – which require that businesses can identify all of an individual's data within a month, and are able to destroy it if asked to – can be adhered to. Having this information in digital form is the only way to truly be sure that all of that data is gathered and disposed of if necessary.
Cost
Ultimately, taking everything to the cloud saves time and, therefore, money – as well as the money that would normally be spent on things like memory sticks, memory cards and external hard drives.
Don't forget to follow us on Twitter, or connect with us on LinkedIn!