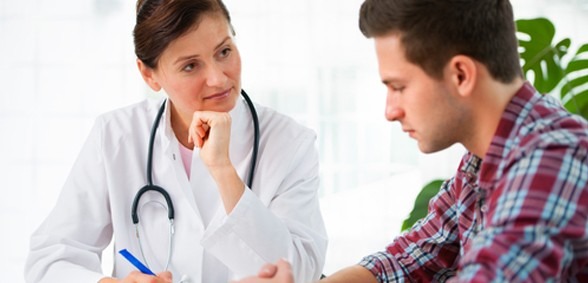 The RCGP has stated that GP consultations must be at leas 15 minutes long in the future
The Royal College of GPs' (RCGP) vision for the future of general practice includes, at its core, an end to standard 10-minute GP consultations.
The RCGP's Fit for he Future vision states that, by 2030, face-to-face GP consultations will be at least 15 minutes long to better serve those with complex or long-term conditions.
Recent research shows that the UK offers some of the shortest GP consultations amongst economically-advanced nations at 9.2 minutes.
Another study found that the average GP consultation involved discussion of two and a half health problems.
It's estimated that the number of people with a single chronic condition increased by four per cent, and with multiple chronic conditions by eight per cent per year between 2003/4-2015/16.
Patients with long-term conditions account for around 50% of all GP appointments.
Professor Helen Stokes-Lampard, Chair of the Royal College of GPs, said: "It is abundantly clear that the standard 10-minute appointment is unfit for purpose. It's increasingly rare for a patient to present with a just single health condition, and we cannot deal with this adequately in 10 minutes.
"GPs we want to deliver truly holistic care to our patients, considering all the physical, psychological and social factors potentially impacting on their health. But this depends on us having more time to spend with patients, and the resources and people to allow us to do this.
"NHS bodies across the UK do not stipulate how long GP appointments should be, but GP workload is soaring, GP numbers are falling, and patients are already waiting too long to secure an appointment as a result. Without more resources and an expanded workforce, longer consultations would simply mean increased waiting times, undermining patients' ability to access the care that they need."
The RCGP will now develop four 'roadmaps' outlining, in more detail, what needs to be done to realise its vision and advocating to governments and decision-makers in England, Scotland, Wales and Northern Ireland how to deliver it.
Stokes-Lampard added: "Across the UK, patients have consistently high levels of trust and satisfaction in their GP service – they value general practice, the continuity of care it delivers, and how GPs and our teams deliver care close to home, thereby alleviating pressures across the NHS. We must protect our profession, and nurture it, for the sake of our GP workforce, the wider NHS and our patients.
"Things are incredibly tough at the moment for many working in general practice, but we have had promises of more funding, resources and GPs across the UK, a new five-year GP contract in England promising to ensure money gets to the front line of patient care, new contracts in Wales and Scotland, and new state-backed indemnity schemes in England and Wales.
"The pieces of the jigsaw are fitting together, and our vision should be the final piece, showing what the end result should look like – a thriving general practice service, continuing to keep the rest of the NHS sustainable and our patients safe – and how to achieve it.
"If everything is implemented effectively, we are at the dawn of a new era and I'm optimistic that the future of our profession – of the NHS, and patient care – is a bright one."
Don't forget to follow us on Twitter, or connect with us on LinkedIn!