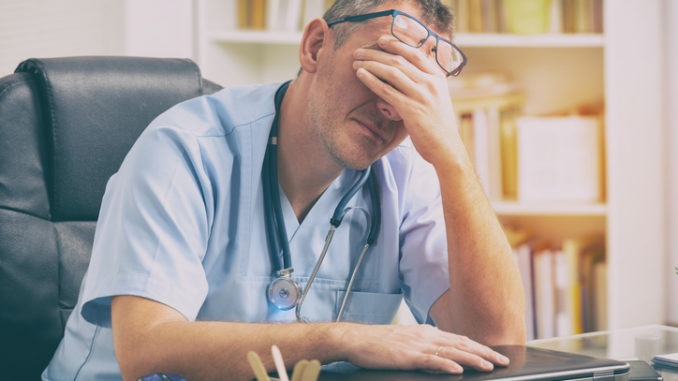 Martin Marshall has written an opinion piece published in the Daily Express, defending the profession against the continuing media criticism about access to face to face appointments, and explaining the urgent need for government to support an understaffed and exceptionally overworked general practice
Professor Martin Marshall, chair of the Royal College of GPs, said: "GPs and our teams are stretched beyond endurance. All around the country, we're delivering care to a growing number of patients with increasingly complex health conditions, under intense workload and workforce pressures that have only been exacerbated by the pandemic.
"Whilst workload escalates, between September 2015 and March 2021 the numbers of full-time equivalent GPs dropped by 4.5%. This is despite the government's commitment to bolster the workforce with an additional 6000 GPs by 2024.
"Heavy workloads are taking their toll on the mental health and wellbeing of our teams. A recent RCGP survey showed 60% of GPs that responded reported that their mental health has deteriorated over the last year – with a third saying they feel like they can't cope at work at least once a week.
"As a result, GPs are burning out and many are feeling forced to leave the profession earlier than they planned. In some cases, practices are closing completely. Figures show nearly 100 closed in 2020, and whilst some will be due to surgeries merging, some will be because vacancies can't be filled or the pressure has simply become too much.
"Remarkably, despite everything, patient satisfaction with general practice rose in the last year, according to the annual GP patient survey. But the recent onslaught against GPs and our teams in some parts of the media and by some politicians is having a dangerous impact on the relationship we have with our patients, with numerous reports of practice staff being on the receiving end of abuse from frustrated patients.
"The root of the criticism is based on a concerning narrative that remote consultations are sub-standard. Of course face-to-face appointments are often necessary, which is why almost six in ten consultations – nearly 14m in August – are being made in person, but good care can also be delivered remotely and some patients prefer it.
"We're just emerging from the greatest health crisis in living memory and heading into what will likely be an incredibly challenging winter for the entire NHS. General practice teams that make the vast majority of patient contacts in the health service will bear the brunt.
"The government needs to demonstrate its public support for general practice and urgently take steps to make good on their promise of 6,000 more GPs and 26,000 more members of the practice team – as well as introducing measures to tackle 'undoable' workload in general practice. GPs and our teams and our patients are on the same side – and we cannot afford to be turned against one another."
Read the full Daily Express coverage on GP pressures ahead of what will be a challenging winter for the NHS.