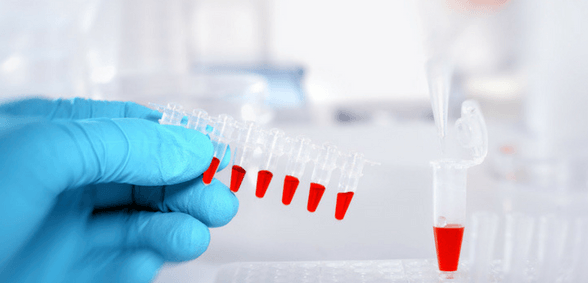 A new campaign to engage GPs in HIV testing was launched in September last year – the aim: to improve and expand sexual health and HIV care in general practice. Marie Cahalane speaks to Dr Philippa Matthews, clinical lead for sexual and reproductive health and HIV for the RCGP, and looks at what this means in practice
Can you tell us about the work the RCGP is doing with the Terrance Higgins Trust?
Here at the Royal College of General Practitioners (RCGP) we're delighted to be working with the Terrence Higgins Trust on a new three-year partnership to improve and expand sexual health and HIV care in general practice. This partnership involves a number of things, one of the most exciting being a project called Health Catch Up. This project will offer blood testing for a range of health problems relevant to migrants, including HIV. Practices and their teams will promote this scheme and we're setting up a web-based system to make it as simple as possible for patients and practice teams to use, including helping practices meet a range of locally commissioned service targets.
Education of primary care staff is a large part of this. What does the education programme include? 
Education is at the heart of implementation but it must be highly relevant to the needs of general practice and – as far as possible – evidence based. This means evidence-based in terms of the educational approaches used as well as evidence-based in terms of the clinical material taught and, where possible, we should seek evidence of impact on practice. This is a tall order, and that is why the RCGP is running a workshop later this year to explore how best to address the education needs of general practice, as many of these are very specific to the setting.
Early diagnosis is key, and this means testing. What barriers to HIV testing exist and how can practices overcome these?
Here in the UK we're making progress on HIV diagnosis, having progressed steadily over the years from one in three being unaware of their HIV status, down to one in four, to now being one in eight according to the latest figures from 2015; this reflects the great work being done. However, there's still more to do. Four out of 10 people newly diagnosed with HIV in the UK in 2015 were diagnosed in the later-stages – when the virus had already started to damage the immune system. There are multiple barriers to HIV testing in general practice, although we also know that there are effective ways to overcome them. For more detailed ideas, have a look at the HIV TIPs website which includes downloadable activities for you to use with GP practice teams – including non-clinical team members.
It's been reported that 70% of local authorities (LAs) in high prevalence areas in England don't fund all GP practices to test patients. Is this hindering the rollout of routine antenatal HIV testing?
HIV testing should be part of normal, everyday care – for example, screening newly registering patients. As with many aspects of sexual health, some LAs are providing highly variable approaches across the country and, in some cases, even LAs that do provide funding are not always funding and supporting its proper implementation. There's a need to share ideas and learning.
In terms of prevention, what can GPs and practice managers do to raise awareness and break down the stigma that surrounds HIV?
For a non-clinical team at a practice the information in, and atmosphere of, reception areas can make a big difference. If a patient is considering having an HIV test there are many reasons why they may fear stigma or a breach of confidentiality; in my experience, you can wait a long time for a patient to ask for a test – it's much better to be proactive.
To make this happen communication skills are key and those needed are very specific to our context. Being able to introduce the subject of sexual health into a consultation – when the patient is not expecting it – is an important skill. This includes feeling confident to raise the topic with higher risk groups in a way that makes no assumptions about individual risk.
Introducing HIV when there is any one of the multitude of common symptoms and conditions that just might be HIV-associated is also a skill. Once these skills are mastered, raising HIV to discuss prevention becomes very easy in comparison.
It's said that GPs are well positioned to help improve HIV diagnosis and care. How so?
Sexual health is often approached in a very siloed way. When we provide contraception we may pay little heed to using risk assessment and thinking about STIs and HIV, yet there's clear evidence that in general practice we see people from across the spectrum of risk for having sexual health needs and HIV. We see people at low risk, but also at very high risk, who may not ever be seen in sexual health services, but we won't be able to differentiate if we don't discuss sexual health with them. Being able to make a rapid risk assessment is an incredibly useful skill for GPs and practice nurses, which – aside from informing clinical management – also informs patients along the way about what constitutes risk.
Is there an example that has been particularly successful?
Sexual Health in Practice (SHIP) training, with which I was involved for many years, has been shown to have a significant impact on HIV testing and diagnosis. The SHIP team are now working on the updated laboratory data to establish if SHIP also impacted on chlamydia, viral hepatitis diagnosis and a drop in the high vaginal swab. From this can also follow a cost-benefit evaluation.
Don't forget to follow us on Twitter, or connect with us on LinkedIn!