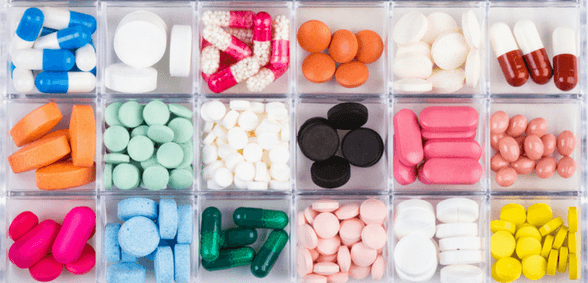 A new report examines the cost of medicines to the NHS and explores the policies used to try to control growth in costs, as well as the choices policy-makers are likely to make in the future
The rising cost of medicines to the NHS: what's the story? – looks at how much health services spend in total on medicines, both generics and branded medicines, and explores the policies in place to control the growth of these costs, as well as the choices policy-makers are likely to face in the future.
The King's Fund analysis highlights that NHS spending on medicines in England has increased from £13bn in 2010/11 to £17.4bn in 2016/17 – an average growth of around five per cent a year. While researchers note that there are gaps in data, it remains clear that the rate of increase is substantially faster than the total NHS budget – which grew, on average, by only one per cent over the same period – a worrying trend.
Analysis of spending on medicine shows that primary care prescribing costs grew from £4bn in 1996 to £8.2bn in 2006 (NHS Information Centre 2007); the report attributes this to an increase in the volume of items provided – from around 485 million in 1996 to 752 million in 2006, it says – and increase in cost per an item– from £8.26 in 1996 to £10.90
in 2006 (NHS Information Centre 2007).
Also presented is the spending on medicines in the hospital sector, where estimated costs have grown at around 12% a year on average since 2010/11. 'Today hospitals account for nearly half of total NHS spending on medicines,' the report concludes.
The report notes that, 'These figures, while only offering an estimate of spending, highlight an important point: historically, primary care prescribing has been the largest component of the cost of NHS medicines by some margin. Recently, this has changed.'
Policy on medicines
The NHS has, over time, engaged a range of policies to try to manage the prescription of medicines and also to promote value for money in spending on medicines. For example, encouraging the widespread use of cheaper, generic drugs.
The report focuses on three categories of policy options: pricing, availability on the NHS, and influencing prescribing behaviour and pharmacy processes. It states that there are still opportunities to generate additional value, giving the example of increasing the uptake of biosimilars – which resemble generics for biological products.
However, it acknowledges certain limitations, for example, growth in spending on medicines outstripping growth in funding. This, it says, has resulted in policy-makers recently seeking to exert greater control over medicines expenditure – 'for instance with the introduction of a controversial budget impact test for new products that will cost more than £20 million a year to provide'.
Show caution in the future
Accounting for the founding principles of the NHS, the report says that implementing certain policy options that might alleviate the cost pressures resulting from medicine costs – such as significantly increasing user charges for medicines – would be politically difficult.
And concludes that, "Without a new funding settlement for the NHS, policy-makers are likely to face increasingly difficult choices. There is a risk of returning to the position of the 1990s, when funding pressures led to widespread concern about patients' access to medicines."
Read the full The King's Fund report.
Don't forget to follow us on Twitter, or connect with us on LinkedIn!