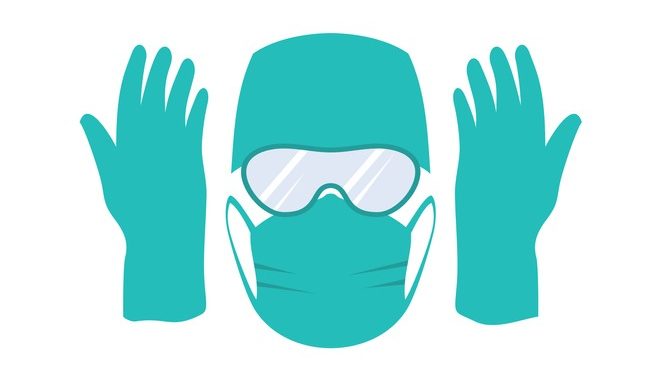 As reported by BBC news, 400,000 surgical gowns ordered from Turkey do not meet British safety standards, the UK government has said
Up to half of the personal protective equipment (PPE) order was flown to the UK by the RAF last month, but has not been given to NHS workers and is now stuck in a warehouse. It is not clear if the government will seek a refund from the suppliers.
The Department of Health said it was working "night and day to source PPE".
During the past few months as the UK has tackled the coronavirus pandemic, healthcare workers including doctors and nurses have complained of a lack of adequate kit such as gowns, masks and gloves.
PPE is essential for protecting front-line workers exposed to Covid-19, and without it workers are concerned they could catch or spread the virus. Amid a row over the procurement of PPE in April, the government announced it had managed to source a large supply from Turkey.
After several delays, the RAF was deployed to Istanbul to fly it back to RAF Brize Norton on 22 April.
It is not known how much PPE was on board but the aircraft which was used can carry about 40 tons of cargo, about half of the consignment.
But now the government has confirmed that all of the surgical gowns that were delivered were unusable because they did not meet the required criteria – as was first reported by the Daily Telegraph.
Asked about the order from Turkey, Northern Ireland Secretary Brandon Lewis said it was "reassuring" that British experts were "ensuring the best quality of equipment".
He told BBC Breakfast that the government was "working through" a list of about 10,000 UK-based firms which have offered to make PPE, and had received 250,000 gowns from Northern Ireland.
In a statement, the Department of Health and Social Care said there were shortages of PPE around the world, not just in the UK.
"We are working night and day to source PPE internationally and domestically and brought together the NHS, industry and the armed forces to create a comprehensive PPE distribution network to deliver critical supplies to the frontline," a spokesperson said.
"All deliveries of PPE are checked to ensure the equipment meets the safety and quality standards our frontline staff need. If equipment does not meet our specifications or pass our quality assurance processes it is not distributed to the front line."
Don't forget to follow us on Twitter, or connect with us on LinkedIn!