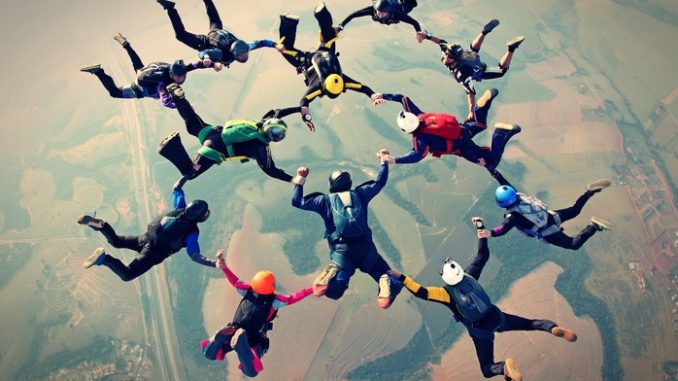 How can practice managers operating within a primary care network collaborate on practice policies and processes, including business continuity, data protection, safeguarding, complaints and IT systems?
This is an edited version of an article first published by Medeconomics
Primary care networks (PCNs) are forming fast, and practice managers will be central to their development. Most areas will have had informal practice networks for many years, and are probably used to sharing information and knowledge; PCNs are an enabler for working together in a more formalised way.
One key area where practice managers can work together in networks is to develop joint policies. This article looks at key practice management areas, including business continuity, data protection, safeguarding and complaints, where PCN constituent practices might want to develop common policies.
The following are all suggestions of things you might want to consider within your network, which could help to reduce duplication of effort.
General approach
It may be worth discussing policies in general in your network and, perhaps, sharing the workload between practices. You could identify key staff in each practice who will be responsible for updating a particular policy on a regular basis and sharing the updated policy with all the practices in the network; this allows networks to share expertise and workload, rather than every practice having to do the same thing. For some networks it could make sense to work from a joint template and tweak for individual practices.
Business continuity plan
Some elements of the business continuity plan will be specific to each practice – for example the fire evacuation plans and meeting points. Others, such as IT failure plans, will be similar, if not exactly the same, across practices in the network.
It makes sense to work through your business continuity plans together to identify areas of similarity and difference and to talk through scenarios, particularly any that might result in a practice needing to share resources with another practice, such as damage to the building.
Key contacts list
Consider drawing up a key contacts list of senior partners and practice managers in a document that can be emailed – and printed ahead of time in case of IT failure – so that, should the business continuity plan need to be put into effect, everyone has the key contacts handy.
Physical issues with buildings and what to do in emergencies
Share useful details about individual practice buildings and consider a joint schematic with key points such as where the stop cock, fuse box and alarm panel are.
Which practices have spare room capacity? What days are the rooms free? Does the network want to agree a cost for renting out the space between practices? It may be that if there was a total power cut for a day practices would be happy to share space without charging but, for a longer period, might want to agree a cost – this is much easier to agree ahead of time.
Data protection
Every practice needs to complete the data protection and security toolkit every year. Much of this will be similar for every practice in the network. There are hefty fines for breaches, and the area is relatively specialised, so this could be an area where one practice leads.
Remuneration for the work would need to be agreed by the network; it could be given to someone in the network with clinical governance expertise or, alternatively, outsourced.
A further option could be for one person to co-ordinate what needs to be done, sending reminders to individual practices to ensure that all the work is done in a timely manner; outputs such as learning from spot checks or updates to the policy could be shared across the network.
Safeguarding
Safeguarding is a critical area for primary care. Primary care clinicians are in a unique position in the healthcare system given that patients are generally seen on a regular basis and the richness of the primary care record means that care staff can often spot safeguarding issues.
There is a lot to consider in order to ensure that safeguarding is done properly, and there is value in sharing best practice and multidisciplinary discussion of complex cases. As with data protection, this could be an area where the network agrees a lead practice, or puts an administrator in charge of updating the policy and sending out regular updates to the network.
Complaints process
Complaints can be time-consuming if not well-handled. Most practices will have a similar complaints process; harmonising these processes across the network could be a quick win and networks could share standardised complaint reply templates.
As trust within networks develops, one person could be responsible for investigating complaints across the network. This could be particularly useful when meetings with complainants are needed.  It is good practice to have an independent person to chair and manage what can be contentious meetings.
You may need to think separately about how complaints will be handled for new members of staff who are employed across the network, rather than by individual practices.
It is also worth considering sharing any learning from complaints as a network – particularly if there are regular issues or problems that arise. Many practices will have the same issues – for example, complaints about access – so it working together on this aspect could  prompt discussions about how to tackle these issues on a network basis; you would need to ensure that any individual complaints you highlight are sufficiently anonymised.
Making best use of remote working and the clinical system
Most clinical systems have the capacity for shared access via smartcard. Think about regular audits or tasks that get done in every practice – for example, childhood immunisations recall, cervical screening, QOf and so on.
Who are the key staff who work on these in every practice? Is there value in getting these staff together to explore what happens in different practices so that the efficiency of systems can be maximised. Alternatively, are there key staff who have expertise with the clinical system who could run a particular process for every practice in the network? A key benefit to working in networks will be shared knowledge and learning.
It is important to note that any shared access should be accompanied by the appropriate Information governance training, confidentiality agreements and a clear directive and scope of the work to be undertaken.
Practice managers have a good handle on the processes that happen on a regular basis, and will be likely to have ideas for improving them, but these may have been languishing on the to do list due to lack of time or resources. Make a list of the key issues that all practice managers in the network find tricky and see where there are commonalities.
The very act of sitting down together to discuss common issues should provoke useful discussion and learning, and could help to find joint solutions to common irritations.
Fionnuala O'Donnell is a practice manager and CCG board member in west London.
Don't forget to follow us on Twitter, or connect with us on LinkedIn!