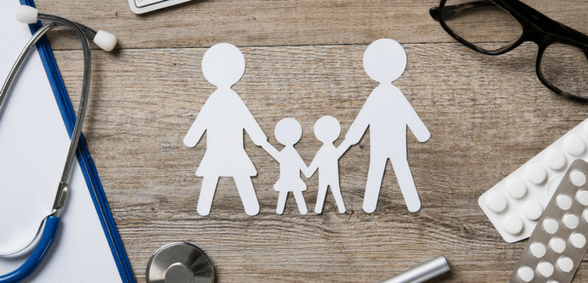 Primary Care Home model forges ahead with the integration agenda – bringing practices and partners together through common goals
Three integrated care systems, serving 2.6 million people, are spearheading transformation in primary care in England.
Supported by the National Association of Primary Care (NAPC), Dorset, Bedfordshire, Luton and Milton Keynes (BLMK) and Surrey Heartlands are rolling out the Primary Care Home model across multiple localities.
In Dorset, the focus has been on developing primary care networks that are the right size for their populations and meeting their health needs – up to 15 primary care networks are emerging and five have already become primary care homes covering 25% of the population.
Karen Kirkham, clinical lead for the Dorset ICS, said
"Working intensively with NAPC has facilitated practices and their partners to come together around common goals, developing the relationships and trust needed for effective team working and starting to tackle some difficult problems with a common purpose."
Commenting on the first day of the NAPC Conference 2018, chief executive officer John Pope said:
"There are now 216 sites across England, serving nine million people. We continue to be inspired by the way sites have embraced the model.
"We are now working to promote the development and spread of primary care networks with STPs and ICSs through the PCH model – which is an established primary care network showing improvements in staff satisfaction, recruitment and retention, improved patient satisfaction and, in some areas, an impact on secondary care reducing emergency admissions and A&E attendances."
The vision is that, through the primary care home model, these sites will forge new and strong relationships and help to break down barriers between primary and acute care.
For example, the Granta Primary Care Home in Cambridge is developing a partnership with Cambridge University Hospitals (CUH); the aim is to radically reduce emergency bed days for their patients by at least 20%. The PCH has real-time access to the Trust's electronic patient record and the hospital also has access to their primary care record.
Under the plans, GPs will be based in the hospital working with clinicians to avoid emergency admissions where possible and enable patients who are admitted to return to the community as early as possible.
Dr James Morrow, Granta PCH lead, said:
"Granta Primary Care home is delighted to be working collaboratively with Cambridge University Hospitals in developing a new way of thinking about the continuum of care from the home, through the practice to hospital and back again. Together, we are moving towards a more patient-focused model where both world-leading expertise and embedded community knowledge contribute to better care and better outcomes for patients."
Roland Sinker, chief executive officer of Cambridge University Hospitals NHS Foundation Trust, said:
"We see our GP colleagues very much as equal partners and by working closely with Granta Primary Care Home we are bringing better continuity of care for our shared patients.
"The secure access that the practices now have to real-time information held on Epic, our electronic patient record system, has been transformative but it goes beyond this – it is about acute hospitals getting a better understanding and working relationship with primary care.
"We are also looking to work with other practices alongside Granta.This will hopefully help reduce the need for emergency admissions and improve the care and outcomes of our patients."
The GP Patient Survey is showing the impact some PCHs are having on patient care. At Granta 96% of patients said they would recommend the practice compared to 77% nationally.
Don't forget to follow us on Twitter, or connect with us on LinkedIn!