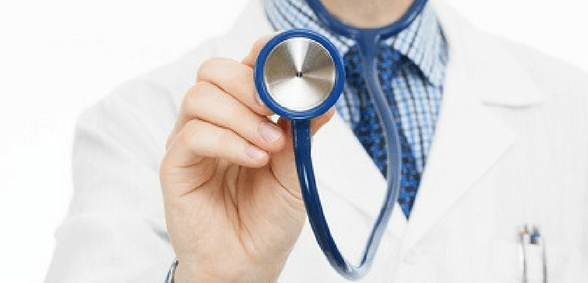 CREDIT: This story was first seen in the Hartlepool Mail
A top GP surgery has been praised by health secretary Jeremy Hunt for the excellent service it provides to its patients, the Hartlepool Mail reports.
Senior partner at Southdene Medical Centre in Shotton Colliery, Dr Samir Mansour says he was 'delighted' to receive a personal letter from Mr Hunt in which the minister applauded the way in which the surgery is run.
The Front Street centre was recently rated as outstanding overall by the Care Quality Commission (CQC), achieving an outstanding rating in three out of five indicators.
Mr Hunt, who visited several hospitals in the North East last month including Sunderland Royal, wrote in his letter to Dr Mansour: "I am writing to congratulate you and your team on the exceptional quality of care at Southdene Medical Centre that has come together to mean that you were rated as Outstanding by the Care Quality Commission.
"From visiting organisations throughout the country, I know that the immense amount of day-to-day hard work that will have been behind this outcome cannot be underestimated.
"It is greatly appreciated, not just by me, but by all your patients that will be benefiting as a result. The letter sent to Southdene Medical Centre by health minister Jeremy Hunt MP.
"It should be particularly pleasing to you to have been recognised for your outstanding safety, effectiveness and leadership."
A CQC publication entitled Celebrating Good Care, Championing Outstanding Care reads: "Southdene is outstanding in its safety, its effectiveness and its leadership. "In March 2017, CQC found that patients were protected by a strong and comprehensive safety system.
"The practice was seen to be successfully promoting openness and transparency – and inspectors could see that it was actively learning from things that went wrong.
"In monitoring and learning from significant events (for example, accidents, complaints and reporting) the practice uses innovative and proactive methods to improve patient outcomes.
"It has a high rate of clinical audit for its size, and outcomes for patients are consistently better at Southdene than for those who use similar services elsewhere, locally or nationally."
Southdene's work was also highlighted in the May edition of Practice Management, in which the surgery was held up as an example for other practices to follow. Dr Mansour, who has given 37 years of service at Southdene, said: "I couldn't believe it when I opened the letter.
"I'm delighted that Mr Hunt has taken the time to write to me and sign the letter personally too. "I really appreciate it and it's a great reward for all the staff at the surgery for the hard work they've put in. "We'll be getting the letter frammed and put on the surgery wall because we're so proud."
Don't forget to follow us on Twitter, or connect with us on LinkedIn!