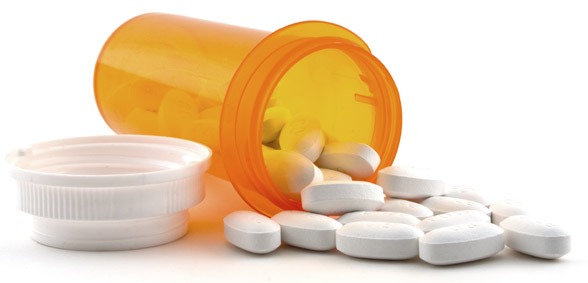 CREDIT: This story was first seen on Web.MD
A new study published in the BMJ (British Medical Journal) has found no clear evidence that most new cancer drugs extend or improve quality of life, Web.MD reports.
The researchers, based at King's College London and the London School of Economics, conclude the current system is failing patients.
The European Medicines Agency (EMA) decides which new drugs are safe to be sold in Europe. The London research team analysed 68 drugs which had been approved by the EMA for the treatment of solid tumours and haematological malignancies from 2009 to 2013.
They found that during that time most 57% (39) came onto the market without clear evidence that they improved survival or quality of life for patients.
After 5 years follow-up 51% (35) showed a significant improvement in survival or quality of life gain over existing treatments or placebo (dummy treatment). For the remaining 49% (33) there was uncertainty over whether the drugs extended survival or improved quality of life.
Even when drugs did show survival gains over existing treatments, these were often marginal.
The study has prompted calls to 'raise the evidence bar' for approval of new cancer drugs so that resources aren't wasted and patients are only exposed to treatment when they can reasonably expect an improvement in survival or quality of life.
Emma Greenwood, director of policy at Cancer Research UK, says in a statement: "This study doesn't necessarily show us what's happening here in the UK. While the European Medicines Agency (EMA) decides which new drugs are safe to be sold in Europe, it's national bodies like NICE that decide which drugs should be made available to patients. NICE makes these decisions based on the clinical effectiveness and the cost of a drug to determine whether it will bring value to patients and the NHS.
"But the study does highlight the importance of using real-world evidence from patients, on top of data from clinical trials, to build our understanding of how drugs work in a real life setting. We're already starting to see this happen through the cancer drugs fund in England, where patients can access promising new drugs while more data is collected on their effectiveness. This type of evidence is becoming increasingly important as more innovative and targeted treatments are developed."
Don't forget to follow us on Twitter, or connect with us on LinkedIn!