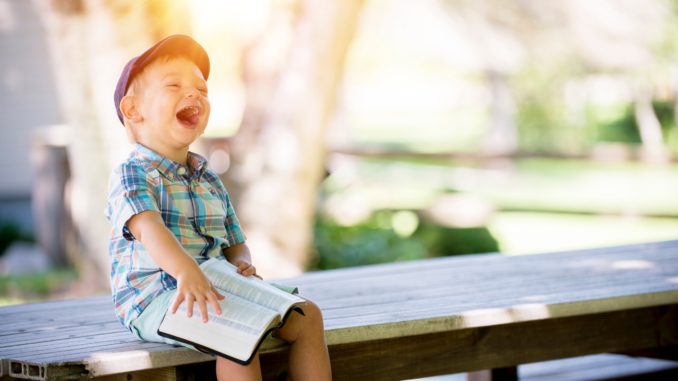 Vital child health information will be available to health professionals and parents at the point of care, thanks to a new live national service which has been launched by the NHS. NHS Digital believes it could offer a blueprint for future collaboration and open-data sharing
A new partnership between NHS England, NHS Digital and commercial IT partners will enable parents and healthcare professionals – including GPs – to securely receive information digitally and use it to inform decisions on care and treatment. The system utilises the National Events Management Service, which securely publishes information on key health interventions for children.
Parents and clinicians will be able to see the preventative interventions a child has received; NHS England and NHS Digital believe this will help to improve the speed of diagnosis and treatment by giving health visitors and parents access to the same information sources at the same time.
Parents and clinicians will be able to see the preventative interventions a child has received.
The service has, initially, been launched in north east London via a partnership between the North East London Foundation Trust (NELFT) and their health visiting and child health services. The IT system suppliers supporting the trust – System C (CarePlus), Servelec (Rio) and Sitekit (eRedbook) – have all collaborated with NHS Digital to connect their systems to the new service, seamlessly sharing information.
After being live for just a week it's already having an impact, says David Pike, programme manager at NELFT. "The results so far have been very encouraging" he said. "Within the first couple of days we achieved a 20% increase in the timeliness of new birth notifications from out of area maternity units, enabling our health visitors to see new families sooner."
The system supports a near real-time message exchange, sending birth notifications, change of address and change of GP practice details. Data is also forwarded to a digital red book offered to mothers as an alternative to the current paper red book.
"We also received 2,000 address changes on the first day, which means we're picking up children new to NELFT services much quicker and ensuring that those children moving out of area are rapidly notified to their new service providers. Based on these early improvements, we expect to be targeting health resources much more accurately in the coming year," David added.
New data standards
The system is made possible using the new information standards for the Healthy Child Programme that were released by the Professional Records Standards Body last year. They are a key step in providing much needed interoperability between systems, says Martin Dennys, programme manager for Digital Child Health at NHS Digital. "Child health information is currently held in a number of different information systems across the UK. The National Events Management Service supports communication between these systems and is an important milestone in the journey to deliver more personalised, responsive and integrated services to families and children."
Umesh Gadhvi, director of health informatics at NELFT, is positive about the potential for the programme to help new families. "Connecting to this new national service is a great opportunity to bring the benefits of standardised, and rapidly transferred, information to our health visitors and the families they work with," he said. "For new parents, having up-to-date health guidance and information on their child in their hand through the new digital red book service is a great step forward."
The scope of the National Events Management Service will evolve over time and will work in conjunction with other local and national services to support the whole of the Healthy Child Programme pathway and the availability of NHS-held clinical information to parents via digital red books, says NHS Digital.
Don't forget to follow us on Twitter, or connect with us on LinkedIn!