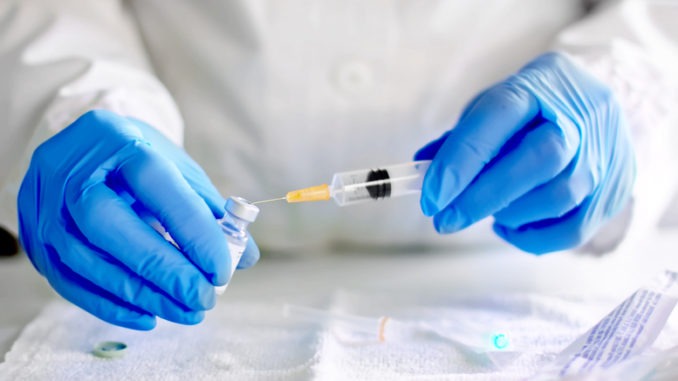 As reported by BBC news, Matt Hancock has said the NHS is ready to start providing the new coronavirus vaccine "as fast as safely possible"
Asked whether it could be available by Christmas, he said that was "absolutely a possibility" – but he expected the mass roll-out "in the first part of next year". He said vaccination clinics would be open seven days a week, and he was giving GPs an extra £150m.
On Monday, early results from the world's first effective coronavirus vaccine showed it could prevent more than 90% of people from getting COVID. The vaccine has been developed by pharmaceutical companies Pfizer and BioNTech and is one of 11 vaccines that are currently in the final stages of testing. The companies now plan to apply for emergency approval to use the vaccine by the end of November – and a limited number of people may get the vaccine this year.
The UK has already ordered 40 million doses – enough to vaccinate up to 20 million people as each person will need two doses for it to work effectively. But Boris Johnson has warned people not to "rely on this news as a solution" as it is still "very, very early days".
Speaking on BBC Breakfast, Hancock said: "We still appeal this morning for people's patience, firstly to follow existing rules, because this is still a deadly disease and this is not over yet.
"Even once we start to roll it out, we still need to look after ourselves, look after our community by following the rules and being careful to stop the spread of transmission.
"The NHS is ready, we're prepared, I've put in the extra £150m today, the GPs are ready, we're working with the pharmacists, the hospitals are going to play a very important role," he said.
Asked how many people would need to be vaccinated before life can return to normal, he said: "Well the answer to that is we just don't know.
"So the trials can tell you if a vaccine is clinically safe and if it's effective at protecting an individual from the disease. What we can't know, until we've vaccinated a significant proportion of the population, is how much it stops the transmission of the disease."
Hancock told BBC Radio 4's Today programme it would be "a mammoth logistical operation" and highlighted some of the challenges, including getting it from Belgium to the UK while not removing from a temperature of -70C more than four times.
Older care home residents and care home staff are at the top of a list from government scientific advisers of who would get immunised first, followed by health workers. Hancock said NHS staff would go into care homes to vaccinate residents, as well as setting up vaccination venues. Children would not be vaccinated, he said.
Prof Sir John Bell from Oxford University said: "I would worry about not giving this to as wide a percentage of the population as we can.
"I'm more of the view that we need to vaccinate further into the population and vaccinate younger people as well, partly because we don't really know what the long term effects of this disease are."
The vaccine will not be released for use until it passes final safety tests and gets the go-ahead from the Medicines and Healthcare products Regulatory Agency.
GPs have been told to prepare to give patients two vaccine doses – to be delivered between 21 and 28 days apart – during clinics that could run between 08:00 and 20:00 GMT seven days a week, said the BMA, which represents UK doctors.
It said it expected vaccine availability to be limited to begin with, meaning only small numbers of vaccine may be given in December, with most vaccinations taking place in early 2021.
The BMA said that, due to the logistics and delivery requirements, it was likely that groups of GP practices would need to work together with one "designated vaccination site".
Dr Richard Vautrey, chairman of the BMA's GP committee in England, said GPs and practice nurses had a "proven track record of mass immunisation campaigns" and were the right people to be leading the effort once a coronavirus vaccine became available.