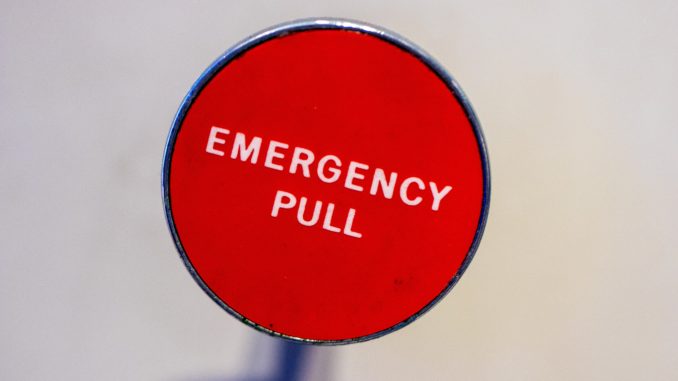 The health service is working to ensure there are alternative medicine routes in place should the UK leave the EU without a deal in place
Concerned about the possibility of a no-deal Brexit, the NHS is creating a contingency plan for the alternative transportation of medicines, according to The Guardian.
The health service informed pharmacists of this news via letter. The letter states that the government is looking for new routes 'to maximise the ability for supply to continue unimpeded'.
'In the event of a 'no-deal' scenario this additional transport capacity and prioritisation includes prescription-only medicines and pharmacy medicines, general sales list medicines and unlicensed medicines, including specials and investigational medicinal products used in clinical trials and vaccines', it says.
The government is hoping that, with the promise of alternative routes, stockpiling by individual primary and secondary care providers won't happen.
Dr Keith Ridge, NHS England's chief pharmaceutical officer, stated: "Crucially I want to reiterate, it is not helpful or appropriate for anyone to stockpile medicines locally.
"Registered pharmacy professionals must always consider the consequences for patients of their actions. As we know from managing normal medicines shortages, instances of individual organisations stockpiling can risk additional pressure on the availability of medicines for patients in other areas of the country.
"To ensure we manage supply effectively across the NHS, any incidences involving the over-ordering of medicines will be investigated and followed up with the relevant chief or responsible pharmacist directly. I am expecting senior pharmacy leaders to ensure local collaboration to meet patient needs wherever necessary."
The letter also states that the government is developing  its own six-week stockpile of prescription-only medicines and pharmacy medicines to ensure supply for patients is maintained should the worst occur.
A Department of Health and Social Care spokesperson said: "We are working closely with pharmaceutical companies to ensure patients can continue to receive the medicines they need, including asking many of them to ensure a minimum of six weeks additional supply of medicine over and above usual buffer stocks in place by 29 March."
Don't forget to follow us on Twitter, or connect with us on LinkedIn!