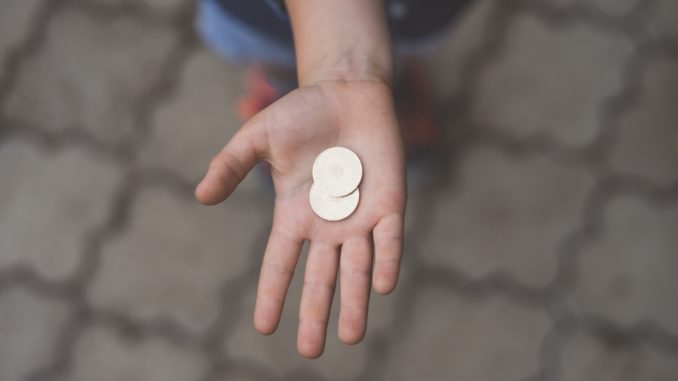 Nationally, GP practices were paid an average of £152.04 per patient in 2017-18 – a marginal increase of 0.4 from the year before. It's the headline figure from the annual NHS Payments to General Practice report, published in December, that collects data on all payments made to primary care.
The report makes interesting reading, detailing a primary care service facing significant challenges
 Delayed for 'operational reasons', the most recent NHS Payments to General Practice report details how, in 2017-18, England's 7,543 general practices shared a total of £9,050.6 million to deliver care for a registered patient count of 59,527,981. The total spend has increased by just under £170m from the previous year (£8,883.8m), representing a relatively small – but still positive – uplift in funding.
Drilling into the figures, the largest payments were as follows:
Global sum – £3,449 million
PMS expenditure – £1,576.2 million
Premises payments – £798.8 million
Quality and Outcomes framework – £716.1 million.
The numbers of practices sharing the total has reduced from 7,763 practices to 7,543 – a seeming loss of 220 practices in a year. The downward trend has continued from 2015-16 (7,841) and represents a significant contraction when compared to the first year the report was published in 2014 when the NHS could boast 8,060 practices. The figure suggests that the mergers and closures facing the NHS are reducing the numbers of practices – potentially inhibiting patient choice and putting pressure on those that remain.
Since 2013-14, practices have seen the average payment-per-patient rise from £136 to £152.04. Striking a note of caution, this figure represents the total practice-level income – not the total available to spend on patient care; the income must cover all the costs of delivering care, including premises, staff, consumables and services. Practices are facing rising costs in each of these areas, with energy price hikes alone in 2018 adding around 20% to the average practice electricity bill.
Contract breakdown
The NHS offers three types of contracts for general practice:
General Medical Services (GMS) contracts, nationally negotiated with the BMA (around 68.5 per cent of the total number)
Personal Medical Services (PMS) contracts, locally negotiated (around 27.2 per cent)
 Alternative Provider Medical Services (APMS) contracts, locally negotiated, more flexible and open to a wider range of providers including the independent sector (around 3.1 per cent).
The breakdown of payments per contract in 2017-18 is as follows:
£6,129.0 million was to 5,169 providers with a GMS contract
£2,685.3 million was to 2,052 providers with a PMS contract
£225.4 million was to 234 providers with an APMS contract
£10.8 million was to 88 providers with an unknown contract type
This equates to:
£1,920.5 million to 1,096 providers for dispensing services
£7,117.3 million to 6,339 providers for non-dispensing services
£12.8 million to 108 providers with an unknown dispensing status
Quality and Outcomes Framework (QOF)
Total QOF payments in the year hit £716.1m across 7,543 practices. Geographically, practices in the London Commissioning Region received the largest payments, sharing £90,543m. Outside the capital, the Yorkshire and Humber region received the highest payment of £76,124m, with the lowest made to near neighbour, Lancashire and South Cumbria, which received £24,919m.
The total value of payments was marginally higher than in 2016-17, with practices receiving an additional £25m in income. While the future of QOF is still being debated, it represents a substantial revenue stream for practices across the country.
You can read the full 2017-17 report at: https://digital.nhs.uk/data-and-information/publications/statistical/nhs-payments-to-general-practice/england-2017-18
You can view older versions of the report at: https://digital.nhs.uk/data-and-information/publications/statistical/nhs-payments-to-general-practice
Don't forget to follow us on Twitter, or connect with us on LinkedIn!