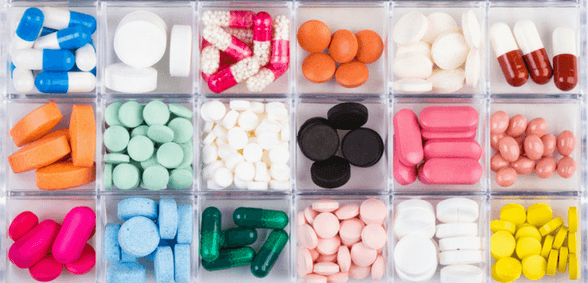 A new safety system to help the NHS monitor and prevent medication errors has been introduced; the system will link prescribing data in primary care to hospital admissions to help the NHS monitor and prevent errors
A groundbreaking system to help the NHS monitor, learn from and prevent costly medication errors has been launched and will introduce a series of indicators to show whether a prescription may have contributed to a patient being admitted to hospital.
The indicators will work by linking prescribing data in primary care to hospital admissions. This will allow the NHS to monitor and better understand medication errors, with the aim of preventing them from happening.
The first indicators will focus on how different medicines may be contributing to people being admitted to hospital with gastrointestinal bleeding. The programme will cover more medicines and associated conditions later in the year.
The launch of the new system follows research which highlighted the impact of medication errors, with an estimated 237 million taking place every year.
Medication errors can range from delivering a prescription late to a patient being given the wrong medication. Errors can happen at any point at which a patient comes into contact with a drug, including:
prescribing
dispensing
administering
monitoring
Care Minister Caroline Dinenage said: "Today marks a vital step on our journey towards making the NHS the safest healthcare system in the world. While our own research has shown us the shocking toll medication errors take on our health service and its patients, the NHS itself needs a consistent way to measure medication errors. This groundbreaking initiative will help give us the data we need to stamp out these costly errors.
"The indicators will work alongside other measures designed to reduce medication errors and encourage openness and transparency, such as new defences for pharmacists if they make accidental dispensing errors. Plans also include accelerating the introduction of electronic prescribing systems across more NHS hospitals this year.
"Through this innovative programme of work, the NHS is leading the way in responding to a global issue which the World Health Organisation has described as "a leading cause of injury and avoidable harm in healthcare systems across the world".
Professor Helen Stokes-Lampard, chair of the Royal College of GPs, said: "The data published today should reassure patients that in the vast majority of cases, prescriptions issued from their GP surgery are made appropriately and accurately.
"Prescribing the right medication at the right time is a core part of GP training and daily practice, and one we all take very seriously. But healthcare professionals are only human, and particularly in our stretched NHS, mistakes can happen – the key thing is not to admonish people for mistakes, but to have the best possible systems in place to minimise the risk of errors happening, and to highlight and then rectify them swiftly if they do occur.
"We hope that the new measures announced by the Department of Health and Social Care will be useful for healthcare professionals throughout the NHS. it will now be important to constantly and rigorously evaluate these, to ensure they are being used and implemented in the best interests of patient care and safety.
"GPs already use a number of embedded IT systems to help them issue the most appropriate medication for patients, such as warning indicators if a drug a person is taking might interfere with a new prescription as well as alerts about drugs that have previously caused an allergic reaction, but ultimately the more sophisticated but streamlined safety measures we have in place to minimise human error, the better.
"Additionally, while we recognise the role of new safety guidelines in helping prescribers to avoid medication errors, it's important to keep sight of a truly long-lasting solution to delivering safe patient care, starting with adequate funding and ensuring we have enough GPs and other healthcare professionals, working at safe levels, in the system.
"We urgently need to see the pledges in NHS England's GP Forward View, including an extra £2.4bn a year for general practice, 5,000 more GPs and 5,000 more members of the wider practice team, delivered, in full.. We also need similar promises made and delivered in Scotland, Wales and NI, so that our patients have robust, safe GP care wherever they live in the UK."
Don't forget to follow us on Twitter, or connect with us on LinkedIn!