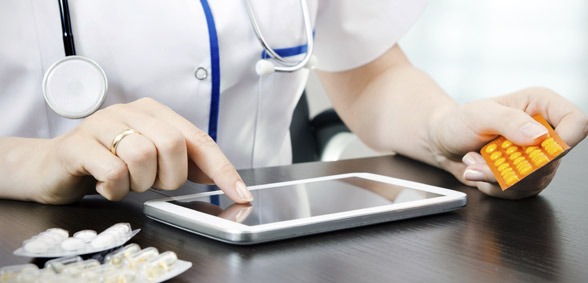 A new online video consultation platform – NHS Near Me – is being tested by NHS Highland, according to Digital Health
NHS Highland is now offering video GP appointments, using the NHS Near Me service.
NHS Near Me was originally developed in Caithness for hospital outpatient appointments.
It's being piloted with patients at Riverview Practice in Wick as of yesterday. A GP and nurse at Riverview are offering video appointments for patients who do not need to be seen face-to-face.
As long as patients have some form of video connection – either using a computer with a webcam or a smart device – they can dial in to appointments to be seen via a web link.
The hope is that NHS Near Me will offer more convenience to patients who might find it difficult to attend face-to-face appointments.
Feedback from patients suggests that video consultations would be useful for those caring for relatives or unable to leave the house due to bad weather.
They also allow patients to attend appointments without needing to take time off work.
Clare Morrison, lead of NHS Near Me at NHS Highland, said:
"Many patients have told us that being able to attend an appointment from home or their workplace would be much more convenient for them.
"One patient told us that she always gets breathless on the walk into the consulting room, so being able to attend an appointment by video from home meant she was able to focus on the whole consultation, rather than miss the first few minutes while she caught her breath."
Morrison added: "It isn't going to be for everyone, but this is about giving patients another option to make care more accessible."
Joanna Groves, Riverview Practice business manager, commented:
"We are very keen for patients to try out GP Near Me during this test week so we can work out the best way to offer this service to patients."
Don't forget to follow us on Twitter, or connect with us on LinkedIn!