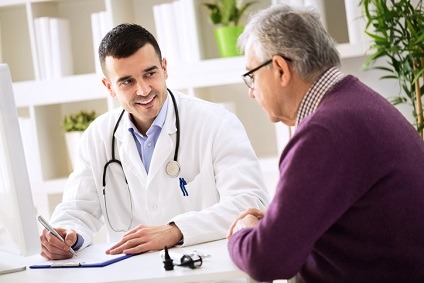 As reported by the BBC, NHS England has opened up a consultation on cutting the prescription of a few low-priority items, such as silk
The NHS is planning to crack down on the prescription of what it deems low-priority items – this time, it's silk garments.
Not long after announcing that the prescription of gluten-free foods is to be seriously reduced, NHS England has now set its sights on silk, which is sometimes prescribed for people with eczema and dermatitis.
However, a consultation document published by the health service shows that there is little evidence to suggest that wearing silk actually helps.
The prescription of silk – along with seven other items, including diabetes products and an acne medication – could save £63m a year.
Many prescribers have already started phasing out some of the items, as they have either low effectiveness or have been replaced with cheaper alternatives.
NHS England currently spends over £1.2m per year on the prescription of silk garments alone. The organisation has already ended the prescription of 18 other low-value items in a bid to save money.
NHS England chief executive, Simon Stevens, said: "The NHS is one of the most efficient health services in the world but, as part of the long-term plan for the NHS, we're determined to make taxpayers' money go further and drive savings back into front-line care.
"It is essential the NHS should not be paying for anything which has been proven to be ineffective or where there are safer or cheaper alternatives."
The consultation on cutting these items will run for three months from 28 November 2018 until 28 February 2019.
The National Eczema Society said it was "vital for people with eczema to have access to the right emollient products on prescription".
A spokesperson added: "We look forward to participating in the consultation."
Don't forget to follow us on Twitter, or connect with us on LinkedIn!