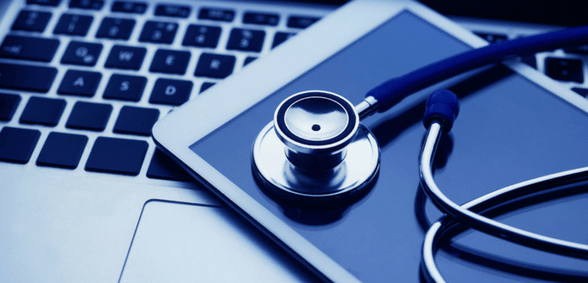 NHS England wants to know what you think about the idea of online consultations
NHS England wants the industry's thoughts on the concept of online consultations, and has created a survey in order to gather professional opinions.
The organisation wishes to utilise technology for the empowerment of patients and make it easier for over-stretched clinicians to deliver quality care; the Online Consultations programme is part of this digital transformation strategy.
The idea of online consultations is for patients to be able to contact their GP without having to wait on the phone or travel to the practice; they can use any computer or mobile device to do conduct the consultation and be seen as quickly as possible.
NHS England will provide funding to CCGs to support practices to offer this service to patients, but it also wants your views on online consultations in order to provide the support GPs need.
The idea is that GP practices will have a choice of systems to put on place to allow the consultations to happen, and that patients will primarily complete an online form to ensure better triage and the correct response from the right person. The hope is that any new processes will seamlessly bolt on to existing processes and ensure that patients' conditions are reviewed in a succinct manner.
Particular cases can be 'red flagged' in order to highlight particular concern and it is expected, thanks to early trials, that 2-3 patients will be able to be seen in the time that it would normally take to conduct one ordinary 10-minute face-to-face appointment.
An obvious advantage is better access – particularly for patients who would otherwise have to take a large portion of their day off work, those with disabilities and people caring for children.
It is important to note that online consultations are to be seen as an alternative service and, therefore, should primarily serve to lessen the strain of making, accepting and attending face-to-face appointment.
NHS England is looking to the medical industry for opinions by 15 June. The insights collected will be analysed by NECS, allowing NHS England to determine the most appropriate support and resources required.
Don't forget to follow us on Twitter, or connect with us on LinkedIn!