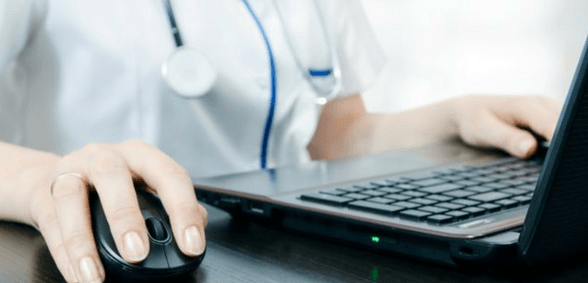 A pilot scheme to process prescriptions electronically has been launched by NHS Digital
NHS Digital has launched a new pilot scheme that may see over 95% of GP prescriptions processed electronically. This could save the health service huge amounts of both time and money.
Currently, eight practices are trialling the scheme. More will be involved in the coming year.
Once the pilot is over – and assuming it is successful – all GP practices will have access to electronic prescription processing.
Prior to now, patients were the ones deciding whether their prescriptions were processed electronically, which could only happen if they chose a regular nominated dispenser.
From the patient's perspective, very little – if any – change will be seen.
Electronic prescriptions reduce the amount of paper processing required by GPs, pharmacists; the NHS Business Services Authority estimates that the change could save the NHS £300m a year once fully rolled out.
An electronic system will also mean that prescriptions can't be lost, and that clinicians can keep track of the progress and status of prescriptions using a tracker.
Dr John Hampson, GP at Tower Family Healthcare in Bury – one of the first pilot sites and Clinical Lead for Information Technology at Bury CCG – said: "I took part in the original EPS pilot and so it is fantastic to reach a point where it is available to all patients, even if they don't use a regular pharmacy. This has really improved our prescribing process, making it more secure and much more efficient.
"It also allows me to save valuable time by not having to sign replacement prescriptions when they are lost or damaged. Because the prescription is signed digitally, a paper copy can be reprinted by any member of my team. This is more convenient and reassuring for my patients as they can get a replacement quickly and easily."
Ian Lowry, director for digital medicines and pharmacies at NHS Digital, added: "The launch of this pilot is excellent news for GPs, pharmacists and patients and is a further important step towards the digital future for NHS prescribing and dispensing."
"Every single prescription that is sent electronically, rather than via paper, saves money for the NHS as less time and valuable resource is spent processing and storing the paper prescriptions."
Don't forget to follow us on Twitter, or connect with us on LinkedIn!