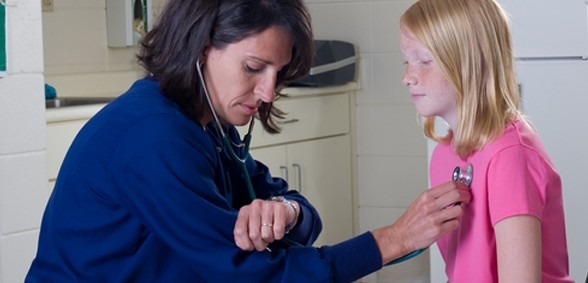 A new service will allow both NHS workers and parents to access crucial child health information
NHS Digital and NHS England have collaborated with IT suppliers to launch a new service that will allow healthcare staff and parents to access crucial child health information.
The National Events Management Service securely publishes information on key health interventions for children.
Parents and NHS workers alike will be able to receive information from this service to inform decisions on care and treatment.
The service will show preventative interventions a child has received, improving the speed of diagnosis and treatment by giving health visitors and parents access to the same information at the same time.
Thus far, the service has been launched in north east London.
It implements a near real-time message exchange sending birth notifications, change of address and change of GP practice details.
Commenting on the first week's live running, David Pike, programme manager at the North East London Foundation Trust , said: "The results so far have been very encouraging. Within the first couple of days we achieved a 20% increase in the timeliness of new birth notifications from out of area maternity units, enabling our health visitors to see new families sooner.
"We also received 2000 address changes on the first day, which means we're picking up children new to NELFT services much quicker; ensuring those children moving out of area are rapidly notified to their new service provider.
"Based on these early improvements, we expect to be targeting health resources much more accurately in the coming year."
Martin Dennys, programme manager for digital child health at NHS Digital added: "Child health information is currently held across a number of different information systems across the UK.
"The National Events Management Service supports the communication between these systems and is an important milestone in the journey to deliver more personalised, responsive and integrated services to families and children.
"We now look forward to supporting suppliers in rolling the service out more widely."
 Don't forget to follow us on Twitter, or connect with us on LinkedIn!