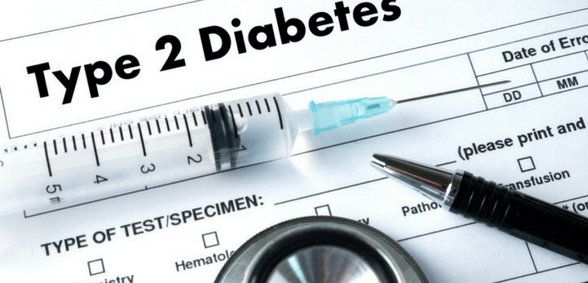 New service launched on the Fylde coast to tackle and reduce the number of foot amputations resulting from diabetes
A new team aimed at reducing the number of people losing feet or limbs to diabetes has been set up on the Fylde coast.
Four advanced podiatrists have been recruited by Blackpool Teaching Hospitals NHS Foundation Trust to run a high-risk foot care service across the region.
Between April 2013 and March 2016 – the most recent available data available from Public Health England – there were 108 amputations carried out across the Fylde coast following complications arising from diabetes. This is significantly higher than the national average.
The high-risk foot care service will allow for extra staff to run clinics in the community for people at risk of losing limbs and to support improvements to foot care for those needing to be admitted to Blackpool Victoria Hospital. This will allow support for people closer to home and ensure more joined-up care with specialist hospital teams and GPs.
The service has been developed through a partnership between NHS Fylde and Wyre and NHS Blackpool Clinical Commissioning Groups (CCGs) and Blackpool Teaching Hospitals NHS Foundation Trust.
Speaking on behalf of the Fylde coast NHS, Dr Tony Naughton, clinical chief officer at NHS Fylde and Wyre CCG, said: "We know that diabetes foot care is an issue on the Fylde coast and so this new service will help us to tackle it.
"We need to stop people losing limbs to diabetes and by developing this specialist team we can target those who are most at risk. The most important thing in avoiding amputations is good control of diabetes and, here, the patient is the most important factor.
"Local people have told us they want services to be received closer to home rather than in hospital, and this service is yet another way we are doing that across the Fylde coast."
George Rogers, MSK physiotherapy and podiatry manager at Blackpool Teaching Hospitals, said: "Podiatrists play an essential role in the care and treatment of many patients at risk of limb loss across the Fylde coast.
"We feel the investment within this service reflects the health economy's confidence in the local podiatry service and we are confident our advanced podiatrists will provide an efficient and effective service in collaboration with local GP practices and hospital consultants."
The new service – which will run initially until March 2019 with the option of being extended if it proves effective – will also act as a contact point for GP practices who will be able to speak with a member of the team over the phone for advice and guidance while treating their patients in practice. The department also hopes to become more involved in clinical research to improve treatment for diabetic patients.
As well as reducing the number of amputations and deaths from diabetes-related complications, the service has been designed to improve the experience of patients, reduce the number of antibiotics being prescribed and to raise awareness of foot disease in people with diabetes and help them to better manage their condition.
 Don't forget to follow us on Twitter, or connect with us on LinkedIn!