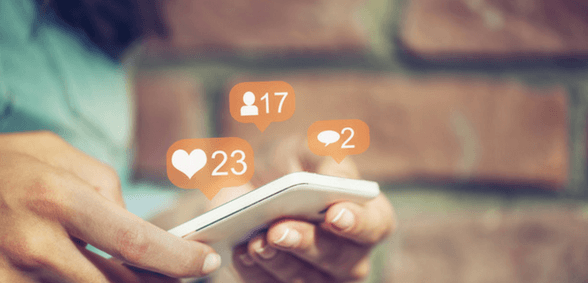 New research, published in the British Journal of General Practice explores the acceptability and feasibility of using text messages to safety net patients presenting with low-risk cancer symptoms in GP primary care
Research published in the British Journal of General Practice suggests that text messaging, which is increasingly being used in primary care to communicate with patients, could be used to improve safety netting.
Safety netting plays a key role in the diagnostic strategy of patients presenting with low-risk cancer symptoms in GP primary care and asks patients to return if their symptoms persist. While, ordinarily, this relies on patients re-appraising their symptoms and making follow-up appointments, which could contribute to delays in diagnosis, the research suggests that text messaging could avoid such delays.
The research is based on a qualitative focus group and interview study with London-based GPs.
Based on this research it was found that GPs were not opposed to the concept of using text messages in cancer safety netting; it was identified as an additional tool that could help manage patients and promote symptom awareness.
However, there was a 'wide variation' in GP preferences in terms of text message content and a number of potential barriers to 'txt-netting' were identified by the group.
Conveying complex safety netting advice within the constraints of a text was was one difficulty highlighted – confidentiality, widening inequalities, and workload implications were also raised as concerns.
The conclusion was: 'Text messages were perceived to be an acceptable potential strategy for safety netting patients with low-risk cancer symptoms. Further work is needed to ensure it is cost-effective, user-friendly, confidential, and acceptable to patients.'
Responding to the BJGP study on the use of text messaging to follow up possible cancer symptoms, Professor Helen Stokes-Lampard, chair of the Royal College of GPs, said: "GPs and our teams are not scared of new technology – general practice was the first sector of the health service to embrace both electronic patient records and prescribing on a wide scale – but any new initiative must be safe for patients, and benefit their long-term health and wellbeing.
"Text message reminders about appointments have been used routinely for many years in some practices. However we would be cautious about SMS communication with patients with, or potentially with, cancer given that there are so many sensitive psychological and emotional reactions that a person may experience as a result, and a face-to-face consultation would be more appropriate. But for 'safety-netting', whereby low-risk patients are asked to return to the GP for further tests if their symptoms that could indicate cancer persist, this research shows that text messaging can be a valuable tool in reaching out to these patients and ensuring that if they do have cancer, it is identified in a timely way.
"As with any new initiative, it would also be important to rigorously evaluate it in terms of its benefit for patients and the wider NHS before it was rolled out widely. And GP practices must be mindful of the potential security limitations of texting, especially for people who share their phones, and only send text messages to patients if they have given us permission to communicate with them in this way.
"GPs are doing a good job of identifying and appropriately referring patients with potential cancer – but what would be really beneficial is better access to diagnostic tools in the community, so that we can continue to do this as accurately as possible and more GPs and practice nurses so that we can see patients in a timely manner.
"The RCGP is working with Cancer Research UK, and others, to develop resources to support GPs in the timely identification and diagnosis of cancer."
Don't forget to follow us on Twitter, or connect with us on LinkedIn!