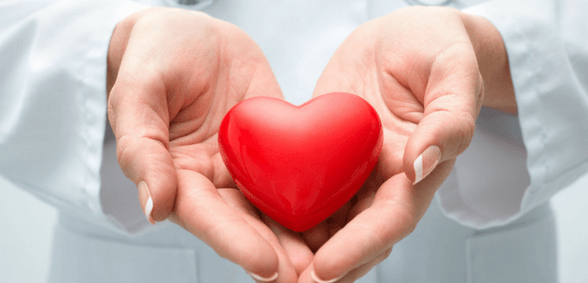 New questionnaire – developed by experts at the University of Bristol – will help measure the 'burden' of treatment for patients with multiple health problems in primary care
The number of patients presenting with multiple health problems, known as multimorbidity, is a growing problem and a huge potential burden on the NHS and other health services, according to a team from the Academy of Medical Sciences in the UK.
The same study questioned whether patients with multiple conditions are getting the best care. The RCGP said its own analysis has shown that the number of people living with more than one serious, long-term condition in the UK will increase by nearly one million to 9.1 million by 2025.
While much has been said of the impact this is having on healthcare services, this new questionnaire – developed by experts from the Centre of Academic Primary Care at the University of Bristol – will help researchers measure the treatment 'burden' so that they can understand the impact that interventions to improve care might have on patients' daily lives.
'Treatment burden' describes the actions patients might need to undertake to mind their own health. 'It includes having to take different medicines at different times, attending appointments with different health professionals at the GP surgery or in hospital, arranging transport for appointments and monitoring medical conditions, such as checking blood pressure or blood sugar levels,' according to the University.
The research team developed the Multmorbidity Treatment Burden Questionnaire (MTBQ) as part of the 3D Study, funded by the National Institute for Health Research, which looked at ways of improving the care of patients with multimorbidity in general practice.
The 10-item questionnaire was developed with patients and tested on over 1,500 mostly elderly patients with three or more, long-term conditions using international standards for validating questionnaires.
It was found to be a good measure of treatment burden according to the results published in BMJ Open.
Dr Polly Duncan, a GP and lead author, said: "With an ageing population, multimorbidity has become the norm, affecting over two-thirds of adults attending general practice. Current health policy is pushing for greater support for patients to self-manage their chronic medical conditions. However, the time and energy this takes for patients can be overwhelming, especially for those with multiple health problems.
"We see our questionnaire as an important tool in ensuring that new interventions that are being trialled in health care take into account the impacts on treatment burden because these will affect how well, or not, patients are able to self-manage their conditions in future.
"And the impacts can be great. For example, one patient we interviewed talked about having to give up work because of their health conditions."
Professor Chris Salisbury, who supervised the development of the questionnaire, said: "People with more than one long-term condition are particularly vulnerable to high treatment burden. We reviewed existing questionnaires before developing our own and found that none was quite right for this particular patient group or for use in general practice.
"There has been much interest in the MTBQ and it is already being used in a number of research trials in the UK. It has also been translated into Danish for use in a large population survey.
"We welcome feedback from users and are interested in hearing from researchers who have new ideas for how it might be used. We are also looking at the possibility of testing the questionnaire for use by GPs themselves to help them in their clinical practice."
Don't forget to follow us on Twitter, or connect with us on LinkedIn!