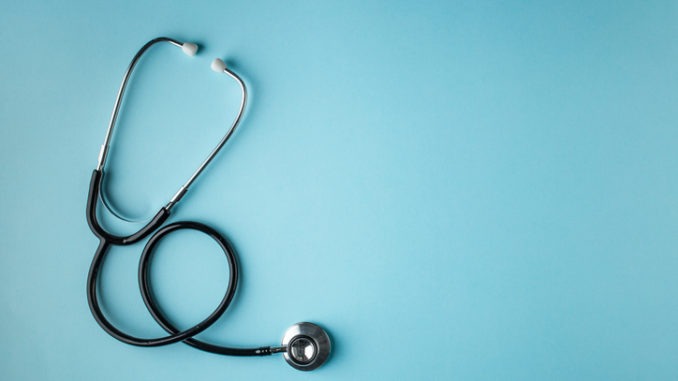 The Personalised Care Institute (PCI), a virtual organisation for evidence-based personalised care training, convened by the Royal College of GPs in partnership and funded by NHS England and Improvement launched this week
The PCI will set standards for evidence-based training, offering workers from across health and care sectors access to accredited personalised care training and development.
The idea of personalised care isn't new. Many heath and care professionals already put personalised care at the heart of their work, and although a recent survey showed most patients felt involved in decisions about their NHS treatment, the expansion of personalised care will put more people in even greater control.

The NHS Long Term Plan committed to ensuring that 2.5 million people are given personalised care by 2024, alongside the training of at least 75,000 clinicians. The PCI will be key to realising this ambition as it will support health and care workers to gain the knowledge, skills and confidence to provide personalised care. It is set to receive £2.2 million from NHSE/I over five years.

Initially, health and care professionals will be able to discover the new curriculum for personalised care training, specifically developed for the PCI, as well as the first eLearning course – 'Core skills for personalised care' – with more courses to be added soon. Training providers interested in joining the PCI will also be able to find details on its accreditation scheme.

Underpinned by a robust quality assurance and accreditation framework, the PCI training programmes will particularly focus on the following personalised care topics:
Shared decision making
Personalised care and support planning
Social prescribing and community-based support
Supported self-management.
Professor Martin Marshall, chair of the Royal College of GPs and Personalised Care Institute chair, said: "At the core of the Personalised Care Institute is the individual caregiver-patient relationship – a one size fits all approach in healthcare simply isn't fit for purpose. As such, the courses accredited and offered by the PCI will further equip healthcare professionals so that we can offer patients care which suits their individual needs and expectations. 
 
"Evidence shows that, when compared to those who aren't involved in their healthcare and conditions, personalised care leaves patients more satisfied and more likely to take up preventative interventions. Remarkably, evidence also suggests that patients who are in control of their health are more likely to live longer. 
 
"We know that new training programmes for roles within primary care networks are constantly being developed and the PCI will quality assure and accredit training programmes ensuring that health and care professionals are accessing the best courses available. 
 
"Therefore, we hope that users will find this virtual hub useful and that it will help colleagues across the NHS and care sectors attain professional development goals. Even the smallest of changes to clinical working practices, can make a significant difference to our patients."
 
James Sanderson, NHS England director of Personalised Care, said: "Personalised care gives patients greater control over their own NHS treatment and support, allowing them to make more informed decisions about their health.
 
"This new Personalised Care Institute will bring thousands of health and care practitioners into action, so more than 2.5 million people will receive personalised care by 2024 as set out in our NHS Long Term Plan."
   
Jo Churchill, minister for prevention, public health and primary care, said: "The launch of the Personalised Care Institute is a fantastic achievement and a step forward in helping people access more personalised care.
 
"The Institute will play an important role in equipping health and care workers with the knowledge and skills to provide truly personalised care, empowering people to take more control over their health conditions and lives."
 
Professor Simon Gregory, deputy medical director, primary and integrated care, Health Education England and GP, Northampton, said: "Continuity of care and personalise care are core to UK General Practice. Valued by patents and vital to a thriving NHS, this why we support the Personalised Care Institute and its curriculum. I look forward to a long and fruitful collaboration."
 
Anthony Cunliffe, Macmillan Cancer Support, said: "At Macmillan Cancer Support, we hope that everyone receives timely personalised care, so we are really looking forward to working closely with the Personalised Care Institute to help shift the approach to care from asking 'what's the matter with you?' to 'what matters to you?'"