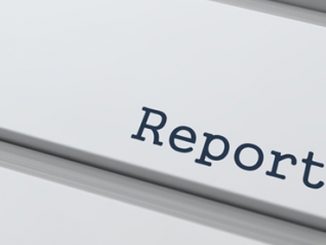 The Gosport War Memorial Hospital investigation into 800 deaths has prompted the NHS to create new measures to support whistleblowers
The BMA has welcomed a series of measures that will help support NHS whistleblowers and implement probes into inadequate care.
These measures follow the review into 800 of deaths at the Gosport War Memorial Hospital between 1987 and 2001.
Health secretary, Matt Hancock, recently revealed these new plans.
The Gosport Independent Panel is carrying out the investigation into the hundreds of aforementioned deaths; it reported in June that at least 450 lives had been 'shortened by inappropriate use of opioids'.
Hancock spoke out about the "preventable deaths" and the "repeated failure of multiple parties to listen to whistleblowers, nurses and families".
"Those with the courage to speak up will be celebrated," he told Parliament. "Leaders must change the culture to learn from errors and we must redouble our resolve to create a health service that will be a fitting testament to the Gosport patients and their families."
The measures include the establishment of a medical examiner role, which will scrutinise all deaths not being investigated by coroners.
The BMA supports this new role. BMA council chair, Dr Chaand Nagpaul, said many doctors have little or no confidence in raising concerns for fear of not being listened to, as well as the negative impact it may have on their careers.
"Doctors experience challenges of trying to provide safe patient care when there is poor staffing, gaps in rotas and where a persistent culture of blame stifles learning and discourages innovation," he added.
"So, the new legislation announced by the health secretary today must take account of the impact that culture is having."
Creating a medical-examiner role is "a step in the right direction" for patient safety, he added, "but we need to see the detail of how these posts will be staffed, funded and how they will work across both secondary and primary care.
"The BMA now wants to see the health secretary's commitments to an NHS that promotes learning, rather than blame and listens to patients and their families and staff concerns, enacted, with tangible results that deliver real benefits to patients and to staff."
Don't forget to follow us on Twitter, or connect with us on LinkedIn!