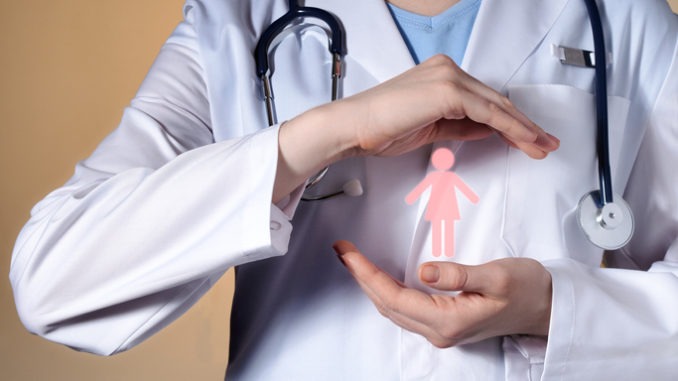 As reported by BBC news, health minister Nadine Dorries wants women to feel they can demand different treatment, if they are unhappy with how medical staff are looking after them
Dorries, who deals with patient safety, suicide prevention and mental health, said she was "very aware" women faced inequalities in healthcare. She said unconscious biases against women had "always been an issue". It comes as the government calls for public views to inform England's first women's health strategy.
Dorries said: "I want women to be more confident and not to take no for an answer.
"And if you are still in pain and if you are not being taken seriously and if your GP is not referring you on for consultant treatment then ask for it – demand it – because it is your right to do so."
Asked by BBC Radio 4's Woman's Hour presenter Emma Barnett if she thought the NHS was "sexist", Dorries said: "I think sexist is a strong word to use, particularly about a system which has a predominate number of female doctors and nurses working within it.
"But I think the system gets into the people who are working within the system – and they become part of that system – possibly sometimes unknowingly."
She added that women often told her they had not been listened to, and this had been a core theme of many inquires, reports and recommendations.
Dorries said: "I think there has been unconscious biases against women since the beginning of time. I'm going back to the whole connection between hysterectomy and hysteria for example."
Meanwhile Elinor Cleghorn, medical historian and author, told the same programme she thought the NHS was systemically sexist.
But she said: "I feel strongly that the responsibility for changing medical culture should not be on women".
She said this was particularly the case when women's concerns had been dismissed.
She discussed her own diagnosis of lupus – an autoimmune disease – which she explained happened after many years of trying to get answers for her symptoms.
Meanwhile Professor Martin Marshall, chair of the Royal College of GPs, said women's health was a major priority for the college.
He added: "GPs want to work with their patients to make shared and mutually acceptable decisions about their health, based on their individual circumstances, taking into account benefits and risks, as well as patient need."
In the online call for public evidence to inform the women's health strategy, health secretary Matt Hancock said: " For generations, women have lived with a health and care system that is mostly designed by men, for men.
"This has meant that not enough is known about conditions that only affect women, or about how conditions that affect both men and women impact women in different ways."
He added that this could lead to poorer advice, diagnoses and worse outcomes.
About 100,000 women, organisations, clinicians and carers have responded to the call for evidence so far. But the government says its early findings show some groups are under-represented.
Ministers are urging women from minority ethnic backgrounds, people living in the Midlands and east of England, women between the ages of 16 and 18 years old and those over 50, to respond.