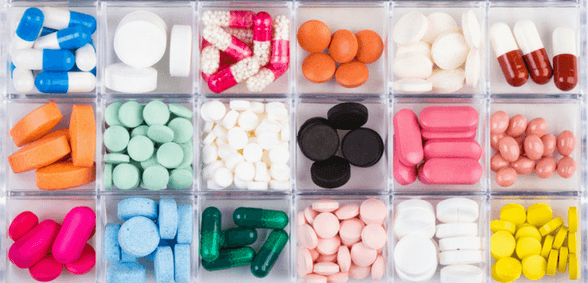 CREDIT: This story was originally seen on NHS England
A successful lung cancer drug has been approved for routine use on the NHS
Simon Stevens, chief executive of the NHS has announced that a deal has been struck with MSD – endorsed by NICE – to make lung cancer drug pembrolizumab available on the NHS. The drug has been shown to extend the life of some adults with lung cancer by an average of 16 months.
This is the first drug – also known as Keytruda – to break the new budget impact threshold for new products; NHS England has collaborated closely with MSD to reach this deal.
Pembrolizumab would have normally cost approximately £84,000 per patient at full price but the two organisations have agreed a reimbursement agreement, enabling NICE to recommend it for routine availability.
According to the original story, Stevens said:
"This is another milestone in our rapidly improving modern NHS cancer care. This win-win deal for patients and taxpayers brings genuine innovation and proven survival gains to cancer patients across England."
Meindert Boysen, director of the NICE centre for health technology evaluation, added:
"We have to make sure that any new treatment we recommend works well and is a good use of NHS resources. Recent changes to the CDF mean we have more flexibility in our process so we can grant early access to promising drugs whilst more data is gathered on their long-term benefits.
"Pembrolizumab is one of the first new cancer drugs to benefit from this flexible approach and it can now be used routinely on the NHS. In the past 20 years there have been few improvements for people with this type of lung cancer so we are pleased to recommend routine access to pembrolizumab on the NHS."
Louise Houson, UK MD of MSD, also commented:
"As the clinical experience and scientific data beyond pembrolizumab continues to excite everyone involved, MSD, NICE and the NHS are working in partnership and rising to the challenge of making it accessible to relevant patients.
"Since 2016, the structure of the CDF has provided a framework within which to progress the availability of pembrolizumab to patients while gaining more and more evidence to support its routine funding across the NHS. This has followed initial experience through our work with the Early Access to Medicines Scheme for pembrolizumab.
"Today's news on funding for pembrolizumab as a first-line lung cancer treatment in relevant patients is a tribute to the partnership we have all achieved and another great step forward."
Don't forget to follow us on Twitter, or connect with us on LinkedIn!