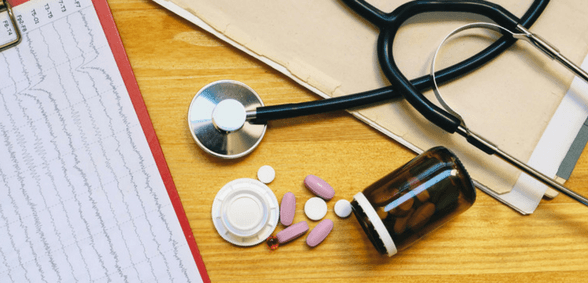 MPS and NICE revise cauda equina syndrome establishing the red flag symptoms – changes which should help GPs and other healthcare professionals make more effective referrals in the future
The Medical Protection Society (MPS) has been instrumental in a revision to the NICE Clinical Knowledge Summaries (CKS) red flag symptoms for cauda equina syndrome. The changes will help healthcare professionals diagnose the condition and make referrals earlier, enabling prevention of irreversible nerve damage and disability.
Cauda equina syndrome is a rare and severe narrowing of the spinal canal usually caused by a prolapsed intervertebral disc. The bundle of delicate nerves in the lower back, known as the 'cauda equina' (horse's tail), suddenly becomes severely compressed, causing problems such as numbness and weakness in the legs, numbness between the legs, not being able to urinate or control the bladder and loss of bowel control. The condition can progress quickly and requires emergency hospital admission and surgery. Diagnosis requires the presence of specific symptoms and radiological imaging.
MPS found that the previous red flags for diagnosis set a high threshold for urgent investigation, meaning some patients are not referred for treatment, or are referred too late and left with a permanent disability.
Research by MPS in 2016 found that failure or delay in diagnosis of cauda equina syndrome was one of the top five errors that led to the most expensive GP claims. Over the last five years (2013-2017) MPS has received 105 claims – mostly arising from primary care – involving cauda equina syndrome. Such cases typically settle for six-figure sums where negligence is established, although in some cases where the resulting issues have led to long-term care being required, the costs can run into millions.
The updated NICE CKS on cauda equina red flags which are now more explicit, enable earlier referral, and could have a significant impact on patient safety, are:
Bilateral sciatica
Severe or progressive bilateral neurological deficit of the legs, such as major motor weakness with knee extension, ankle eversion, or foot dorsiflexion
Difficulty initiating micturition or impaired sensation of urinary flow, if untreated this may lead to irreversible urinary retention with overflow urinary incontinence
Loss of sensation of rectal fullness, if untreated this may lead to irreversible faecal incontinence
Perianal, perineal or genital sensory loss (saddle anaesthesia or paraesthesia)
Laxity of the anal sphincter.
MPS Medical Claims Adviser Dr Philip White, who worked with CKS on the revision, said: "Cauda equina syndrome is a severe, rare and complex condition, and the longer it goes untreated the greater the chance it will lead to permanent paralysis and incontinence for the patient.
"Through our expertise developed by supporting doctors involved in these cases, we realised the previous red flags create too high a threshold for urgent investigation, which means many patients can, unfortunately, be referred for treatment too late. Missed cases, or a delayed diagnosis, affect patient safety and can also leave healthcare professionals open to a clinical negligence claim. It is not unusual for these claims to settle for six-figure sums.
"We are pleased to have brought about some important changes to the NICE CKS recommendations which will help our members, and ultimately benefit patients. We have committed to working with organisations across the healthcare system to raise awareness of areas where there is a risk of receiving high-value claims, and hope to work with NICE again on similar guideline updates."
Dr Gerry Morrow, Medical Director at Clarity Informatics, who oversees the CKS on cauda equina syndrome for NICE, said: "We know that primary care clinicians rely on the Clinical Knowledge Summaries as a source of trusted information. We are always looking for expert advice on improving our recommendations. It has been an extremely valuable process working with MPS and their experts on this topic. We are delighted with the improved cauda equina red flag information, which has resulted from this collaboration."
Mr Richard Cowie, an expert neurosurgeon who supported the changes, added: "I am confident that the updated guidance will facilitate medical professionals to treat cauda equine syndrome earlier.  Many of the classic symptoms and examination signs of cauda equina compression occur in the late stages of the condition when irretrievable damage of the sacral nerves has already taken place. By then the opportunity to preserve or improve neurological function by spinal decompression has passed.
"It is important that a high index of suspicion of the condition is maintained by all who manage patients with back pain and sciatica, including general practitioners, physiotherapists and chiropractors. One of the new red flags identified is genital sensory loss, in addition to perianal or perineal sensory loss.  Any patient who complains of perineal sensory impairment (whether uni or bilateral) or change of bladder or bowel function should be sent urgently to hospital."
 

 The NICE Clinical Knowledge Summaries (CKS) service provides primary care practitioners with a readily accessible summary of the current evidence base and practical guidance on best practice in respect of over 330 common and/or significant primary care presentations.

Healthcare professionals can view the full updated guidance at: https://cks.nice.org.uk/sciatica-lumbar-radiculopathy#!diagnosissub:1 
About MPS
The Medical Protection Society ("MPS") is the world's leading protection organisation for doctors, dentists and healthcare professionals. We protect and support the professional interests of more than 300,000 members around the world. Membership provides access to expert advice and support together with the right to request indemnity for complaints or claims arising from professional practice.
Our philosophy is to support safe practice in medicine and dentistry by helping to avert problems in the first place. We do this by promoting risk management through our workshops, E-learning, clinical risk assessments, publications, conferences, lectures and presentations. MPS is not an insurance company. All the benefits of membership of MPS are discretionary as set out in the Memorandum and Articles of Association.
Don't forget to follow us on Twitter, or connect with us on LinkedIn!