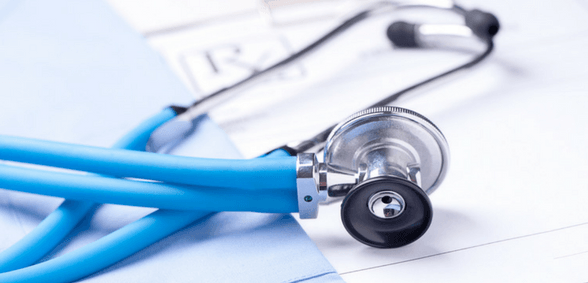 CREDIT: This story was first seen in the Eastern Eye
Philip Hammond's autumn budget offered 'little solution' to the crisis of staff recruitment and retention in the NHS, a leading doctor said, adding that GPs are being 'largely overlooked' in figures to address winter pressures for general practice.
The Eastern Eye reports that workload pressure, funding and recruitment are priorities for GPs as official figures show the NHS had lost the equivalent of 1,200 full-time GPs in the year from September 2016.
Dr Kailash Chand, honorary vice-president of the British Medical Association (BMA) and a GP for more than 30 years, said the NHS is facing "the most challenging period in its history".
He told Eastern Eye: "This budget has again ignored the needs of general practice and is further pushing it into a permanent decline. My feelings lay somewhere between anger and disappointment."
"(I'm disappointed) that Mr Hammond doesn't realise that if general practice fails, the whole NHS fails," he added. "I'm angry that nobody seems to understand the seriousness of the situation facing general practice in England."
A spokesperson for the Department of Health (DoH) said: "We've already committed to backing the NHS with an additional £8bn by 2021. We are now backing the NHS further so that by 2020 it will have received an additional £2.8bn more than previously planned over the period – including £335m this winter." Despite a pledge from health secretary Jeremy Hunt in June 2015 to increase the GP workforce by 5,000 by 2020, numbers have steadily been falling, with the government
having to recruit an extra 6,300 GPs to meet its target.
However, the DoH failed to respond on whether the pledge to recruit the 5,000 GPs by 2020 is still being honoured by the health secretary.
Statistics show that workload in general practice has increased by at least 16% over the last seven years. Doctors' pay has fallen by 22% in the last decade, with the number of GPs delivering care to patients not rising accordingly.
Professor Kamila Hawthorne, vice-chair of the Royal College of General Practitioner (RCGP), said the institute had been warning the government for "some time" about the rising workload pressures for GPs and the effects it would have on patient care.
"We have GPs who are starting work at 7:30am and not going home until 8:30pm at night, with very little respite in between. There are times when I'm working in my surgery and the only time I can get a few minutes is to actually leave the building and that's not good," Professor Hawthorne told Eastern Eye.
"We were disappointed that the autumn budget didn't include specific additional funding for primary care. Although we always welcome additional funding for the health service, we did feel that there needed to be an announcement, particularly for general practice."
Hammond pledged an extra £350m to see the NHS through the winter, despite an initial assurance of £350m a week made by Brexit campaigners.
But Dr Chand believes that the pledges were made under false pretence by the chancellor to "please his all-Tory party".NHS bosses met last Thursday (30) to publicly discuss rationing and delaying patients' access to care, which could set them on a collision course with ministers over health funding, with the health service having received less than half the extra money it said it needed.
"It was a lie. (The chancellor) wasn't realistic. It's a scandal; not only the pay freeze but they have taken away bursaries for nurses," he said.
A study by Exeter Medical School earlier this year found almost half of GPs were planning to quit or cut down their hours amid warnings of "perilously low morale".
Dr Chand said financial incentives were no longer enough to retain medical staff as GPs were steadily opting for a work-life balance over pay.
"By and large, GPs don't want a pay rise, they want something to be done about their unbearable work demand. The government needs to raise the morale of the profession
which is rock bottom at the moment. Jeremy Hunt, in his first media opportunity on the matter, started blaming the profession. Politics has to change – we have to make the profession attractive to allow our future generations to take it up."
Professor Hawthorne said greater effort is needed by the government to address cases of GP burnout and practice closures.General practice's share of the NHS budget has fallen progressively in the past decade, from a high of 11 per cent in 2006 to less than 8.5 per cent in 2017.
"Government need to work even harder in ensuring that GPs stay in practice, that they feel valued. We need to recruit more young doctors into training and find ways to persuade GPs to stay on because a lot of them are now retiring in their mid to late 50s and that's the time when they are at the peak of their expertise.
"We need to find ways to encourage people to stay on and not feel so burdened by the pressures that they feel they have had enough and they are going to retire."
In the 1960s, more than 18,000 doctors travelled to the UK from the Indian subcontinent to help staff a massively expanding health service.
Today, south Asian doctors make up a quarter of Britain's medical students and workforce. But as the older generations of doctors have reached retirement, the country is facing an
unprecedented workforce crisis exacerbated by austerity cuts and an imminent Brexit.
To address staff shortages, the government is once again looking abroad for help. The Department of Health has more than 3,000 GPs in training and 500 new medical school places in 2018, with a further 1,000 in 2019.
Doctors from India form the second-largest group in the NHS after domestically-trained doctors.
But Dr Chand expressed concern over the temporary, "sticking-plaster" solution, stating that it would cause more problems with language barriers and miscommunication.
"We need much more than a pay rise or a one-day solution. We have to look long-term to incentivise and encourage home-grown people to take up medicine and general practice as
a profession," Dr Chand said.
"The direction is a lot more work in the community; more work in primary care rather than hospitals, but if the workforce is shrinking, then those targets can't be achieved."
Don't forget to follow us on Twitter, or connect with us on LinkedIn!