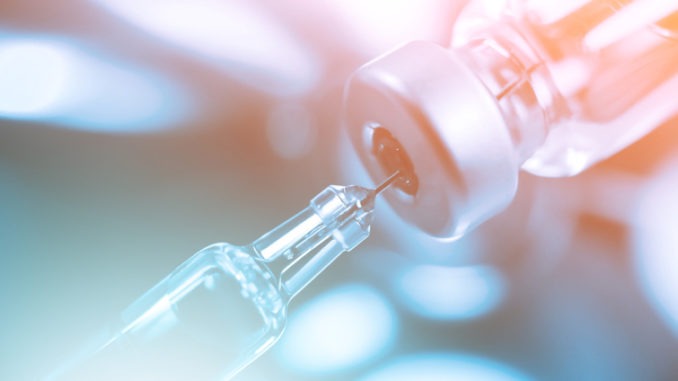 As reported by BBC news, UK scientists are planning trials to see if giving people two different types of COVID vaccine, one after the other, might give better protection than two doses of one jab
This mix-and-match approach can go ahead only if another jab is approved by regulators, as has already happened with the Pfizer/BioNTech vaccine. The head of the UK's vaccine task force said trial designs were being prepared.
The news comes as the NHS starts its COVID mass vaccination programme. A 90-year-old woman, Margaret Keenan, has become the first person to be given the Pfizer/BioNTech vaccine as part of the rollout across the UK.
Keenan, who is originally from Enniskillen, said: "I feel so privileged to be the first person vaccinated against COVID-19. It's the best early birthday present I could wish for because it means I can finally look forward to spending time with my family and friends in the new year after being on my own for most of the year."
That vaccine, given as two doses a few weeks apart, offers up to 95% protection against COVID-19 illness, according to data. Although that is a very impressive figure, experts want to explore whether the immune response can be strengthened further and made more durable with a mix-and-match 'heterologous boost' approach.
Kate Bingham, who chairs the vaccine task force, said: "It's an established process.
"It's not being done because of supplies."
There is another COVID jab that could soon be approved by regulators – the Oxford/AstraZeneca vaccine. This works in a slightly different way to the Pfizer jab which could make it a good companion for pairing, say scientists.
The Pfizer vaccine uses a small amount of genetic code from the pandemic virus to teach the body how to fight off an infection, while the Oxford one is a genetically modified virus that has been altered so it won't cause infection but does carry information on how to beat COVID.
The idea is to give people a shot of the Pfizer vaccine followed by a dose of the Oxford one a few weeks later or vice versa, rather than two doses of the same vaccine. The hope is that it will make the immune system produce two responses strongly – antibodies and T-cells – to combat COVID.