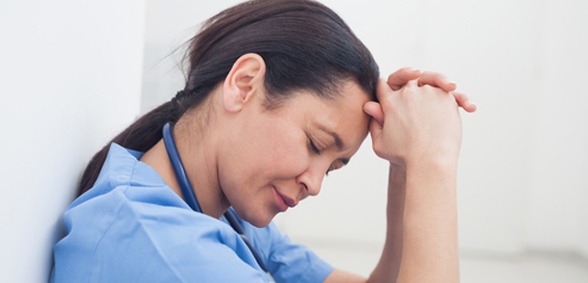 As reported by The Guardian, over half of EU nurses that left the NHS in the last two years claimed that Brexit was the reason
Brexit has been blamed for much of the dramatic fall in EU nursing staff in the UK.
In the last two years, almost 5,000 nurses and midwives from EU27 countries have left the NHS, and 51% of them claimed that Brexit was the trigger.
In march 2017, the number of EU-trained nurses and midwives in the UK hit a record high of 38,024 but has since dropped to 33,035.
These statistics were gathered by the Nursing and MidwiferyCouncil (NMC). This amounts to a 13% fall.
"The referendum result has made many EU nationals feel unwelcome. It's no surprise nurses and midwives think they'll be better off elsewhere," said Sara Gorton, the head of health at the union Unison.
Gill Walton, the chief executive of the Royal College of Midwives, added: "Unfortunately over the last year just 33 midwives arrived from elsewhere in the EU to work as midwives here in the UK, and we used to count them in their hundreds. UK maternity services are already stretched and short-staffed, but Brexit threatens to make things even worse."
However, it's not all doom and gloom – the number of nurses, midwives and nursing associates has, in fact, risen by 8,000 over the past year thanks to new UK-trained nurses joining the NMC register.
Other nursing staff from outside the EU have also seen a boost, with a huge increase of 126% in the last year.
But, in 2018, a mass exodus was seen across all of nursing as over 11,000 staff members left in a six-month period due to job pressure.
Dame Donna Kinnair, the chief executive of the Royal College of Nursing, said: "Politicians should be alarmed that almost one in three [of those who] quit nursing [did so] because of intolerable pressure. They have abused the goodwill of nurses for too long and that dam is starting to burst."
Don't forget to follow us on Twitter, or connect with us on LinkedIn!