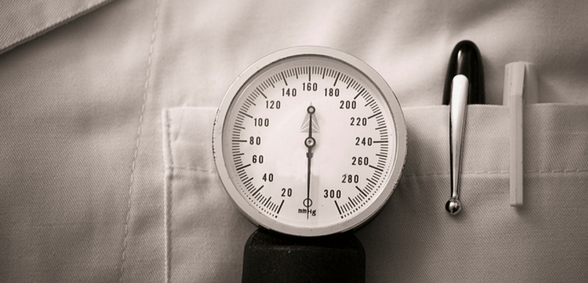 Lord Darzi report calls for funding and reform in the NHS if it is to survive in the future
The independent Lord Darzi review, commissioned to examine the state of quality in health and care services on the NHS's 70th birthday and make recommendations for future funding and reform of the system, commends the health and care system for maintaining quality of care given current challenges and, importantly, calls for an end to austerity.
There were five key findings as follows:
Despite austerity, the health and care system has maintained or increased quality. However, this success must be built on by 'reinvesting in quality as the organising principle of the NHS and social care system.
Tipping point has been reached, the report says; sources of increased productivity are dwindling and alternative sources of revenue funding are becoming increasingly limited. We have now reached a tipping point in the health and care system. Austerity needs to be abandoned and a long-term funding settlement for health and care needs to be put forward.
The health and care system will need up to an additional £60bn per annum by 2030. The report notes that this may seem difficult to achieve, but is not impossible; the government, it says, needs to look at the NHS as an investment that delivers a return rather than a liability.
Money alone is not enough, reform is needed if the healthcare system is to be future-fit. 'The traumatic nature of the 2012 healthcare reforms – both in their conception and execution – has induced
a collective state of post-traumatic stress disorder. The term 'reform' has become a trigger-word for the NHS that understandably provokes alarm and distress, yet the current situation is simply not sustainable,' the report asserts and calls for reform to be put back on the table.
With eyes on the future, the report authors say that they will provide a detailed funding and reform plan, which will publish in the lead up to the 70th anniversary of NHS. 'This must recognise the need for more money in both health and care but also that there is no 'magic money tree'. If the NHS needs more money we must be clear about where it is coming from. It must re-commit the health and care service to vision set out in the Five Year Forward View – of a more integrated, preventative, personalised service – but set out exactly how we go about delivering this both in the short and long
term. And, most important of all, it must build on the progress we have seen over the last decade in terms of the quality of care in health and care. This is after all, what people care about most.'
Commenting on, Dr Chaand Nagpaul, BMA council chair, said: "This report echoes the BMA's long-standing concerns that the quality and timeliness of care on the NHS is seriously suffering due to lack of adequate resources and will heighten unless decisive action is taken. With hospital targets being routinely missed, social care on the brink of collapse, and patients unable to reliably access general practice, it is clear that the NHS cannot cope without significantly greater funding.
"This report also shows that social care funding has also fallen significantly short of what is needed. Some of the most vulnerable people are being failed because the system simply doesn't have the resources or staff to meet their needs."In the face of these challenges, we urgently need politicians to set out a future plan of sustained and increased levels of funding for the NHS that helps doctors and other healthcare staff to provide high-quality care that patients need. The government's approach of cash top-ups and short-term fixes will no longer do. The Prime Minister recently pledged to draw up a long-term funding plan for the NHS but, with funding lagging behind that of other comparable European countries, we need the government to provide concrete details and ensure that resources are made available urgently."
Don't forget to follow us on Twitter, or connect with us on LinkedIn!