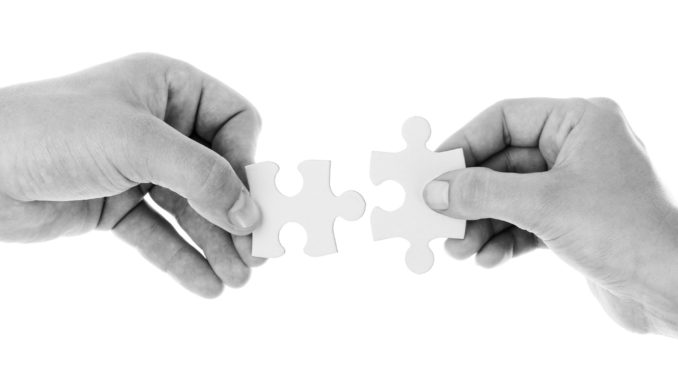 In February 2018 the Secretary of State for Health and Social Care announced an independent review into the partnership model of general practice, to look at the challenges faced by practices and some ways to revitalise this flagging model. The final GP Partnership Review report was published in January this year – so what have we learned from it?
The partnership model is widely considered to be one of the fundamental reasons why the NHS is a success, bringing together professionals to work as a business unit for the benefit of patients. In recent years, the average practice size has increased massively, but adequate funding has yet to match this, putting pressure on practices and partners. The partnership model has faced a crisis, with fewer GPs choosing to work as salaried employees, instead preferring to work flexibly. An investigation by the King's Fund, cited in the report, found that only 19% of newly qualified GPs and trainees would consider partnership.
In the not too distant future the NHS could be facing a crisis unless the partnership model is revitalised, and new GPs encouraged to become part of a system that has proved so successful in the past.
Dr Nigel Watson acted as the independent chair for the GP Partnership Review, alongside his role as a GP and managing partner in a practice. Introducing the report, he has high hopes for its impact, suggesting it will '…address many of the challenges we face, revitalise the valuable partnership model and make general practice a great place to work once again.'
The 44-page GP Partnership Review report is the culmination of his investigations involving practices, individuals and organisations as well as his work with partners, including the Department of Health and Social Care, NHS England, the Royal College of GPs and the General Practitioners Committee of the British Medical Association. It paints a picture of a model that needs to be reinvigorated and refreshed in order to make it appealing to future generations of GPs.
Partnership challenges
Primary care is the fundamental building block of the health service, seeing a million patients every day. Partners and practices have an unparalleled knowledge of their own populations, and should play a dynamic role in shaping services. The partnership model offers GPs relative autonomy, shaping services to local populations – in both the short and longer-term. The establishment of strong local relationships is a key strength of the partnership model – and an attractive aspect of becoming a GP.
Unfortunately, for many GPs, the risks of the model are one of the main impediments to partnerships; many are concerned about the financial and administrative burdens of becoming a partner. One of the biggest challenges is coping with the increase in demand as well as with a capitalised budget that isn't necessarily fit for purpose.
Run as a business, practices can struggle to make the sums add up, and the headline-grabbing announcements about funding increases have yet to filter through to the frontline. This is exacerbated by the unlimited liability structure of practices, making partners personally responsible for the liabilities of the business – a significant barrier for some.
The increasing pressures on general practice are demoralising, with GPs bearing the brunt of chronic underfunding; beyond discussion of the partnership model, this is something that could fundamentally challenge the future of general practice.
Recommendations
The partnerships model has 'many strengths', the report says, and will continue to be relevant into the future, but it does need to change. Here's how Dr Nigel Watson proposes to achieve this.
Recommendation 1: There are significant opportunities that should be taken forward to reduce the personal risk and unlimited liability currently associated with GP partnerships.
Recommendation 2: The number of General Practitioners who work in practices, and in roles that support the delivery of direct patient care, should be increased and funded.
Recommendation 3: The capacity and range of healthcare professionals available to support patients in the community should be increased through services embedded in partnership with general practice.
Recommendation 4: Medical training should be refocused to increase the time spent in general practice, to develop a better understanding of the strengths and opportunities of primary care partnerships, and how they fit into the wider health system.
Recommendation 5: Primary Care Networks should be established and operate in a way that makes constituent practices more sustainable and enables partners to address workload and safe working capacity, while continuing to support continuity of high quality, personalised, holistic care.
Recommendation 6: General practice must have a strong, consistent and fully representative voice at system level.
Recommendation 7: There are opportunities that should be taken to enable practices to use resources more efficiently by ensuring access to both essential IT equipment and innovative digital services.
You can read a full copy of the GP Partnership Review here.
Don't forget to follow us on Twitter, or connect with us on LinkedIn!