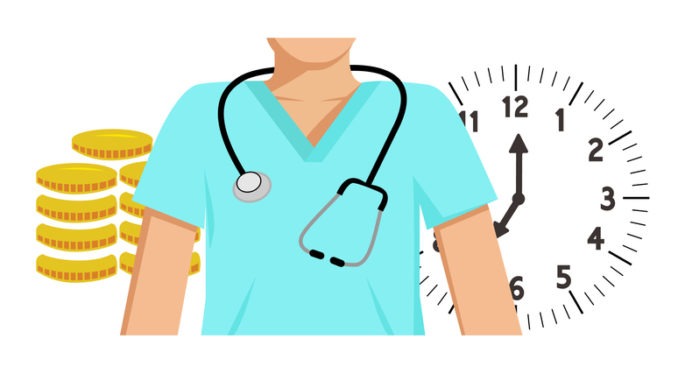 There are some difficult financial challenges coming up – for both practices and their employees – and, given the precarious state general practice is already in, there are concerns that they might prove to be a bridge too far for many, says Ben Gowland
In this month's Practice Index practice manager panel podcast, financial expert James Gransby outlines some key changes that are going to hit all of our pay packets from April. The new health and social care levy is going to take an additional 1.25% out of our take home pay from April; this is then compounded by the changes to the NHS pension contributions that many staff are going to have to make as a result of the mandatory shift to the 2015 scheme from next April.
James Gransby predicts that, for full-time staff, the collective impact of these changes is a 3% pay risk across the board. The obvious answer might have been for practices to increase staff pay to at least offset these cuts but, unfortunately, it is not that easy. Employer contributions to the pension are also going up significantly (a far higher rise than employee contribution), and practices will have to contend with a huge increase in the National Living Wage from £8.91 to £9.50 an hour from April. So, it may simply be that practices cannot afford to offset the cuts to take home pay that individual staff members are going to experience.
Much, then, is riding on the contract negotiations between the GPC and NHS England for next year. This negotiation is also fraught with difficulties. The result of the recent ballot means that practices could, potentially, end up with not only a poor or no deal, but also be put in the very difficult position of exiting the PCN DES. Whilst this contract is by no means perfect, it does carry a significant amount of general practice funds; of the additional £2.8 billion negotiated into the 2019 five-year contract, £1.8bn of that came via the PCN DES. All this will be lost to practices if they do not continue with it.
There is a real human cost to what, on the face of it, appear to be financial challenges. The losers in all of this are the staff on the ground, who already feel undervalued and underappreciated. Their concern will not be all the whys and wherefores, simply the fact that, at a time when they are experiencing more pressure than ever before, their take home pay has been cut.
Retaining staff in the midst of this crisis is already proving difficult. The concern is that this will be the straw that breaks the camel's back. Navigating through what is, admittedly, a somewhat depressing topic, our panel considers what steps practices might take to mitigate the impacts of what is coming and prepare staff for the changes that are on the way.