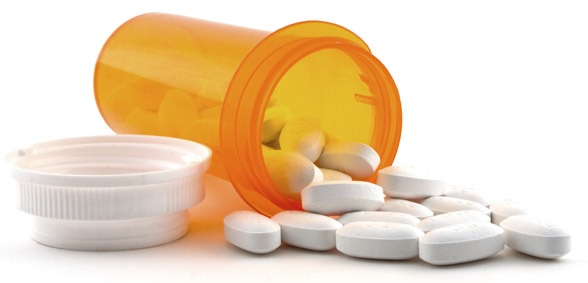 With their in-depth knowledge and varied skill set, in-house pharmacists are proving to be a valuable asset to practices across the country. Hayley Zimak speaks with three clinical pharmacists about their role and the support they're able to provide
GPs are facing burnout, practice nurses are in short supply and an ageing population means there are more chronic illnesses to be managed. Cue the in-house pharmacist, a trained professional who's part of the clinical team and is able to bridge the gap with polypharmacy expertise.
Knowledge and expertise
"Pharmacists are quite adaptable so they can take on a non-clinical role; they can run repeat prescriptions, manage medicines, queries and audits. They can be more direct caregivers and become clinicians in their own right in GP practices," explains Karen Acott, (FFRPS, FRPharmS, MIoD) executive partner at Wallingbrook Health Group in Devon.
She's been in her role for over a decade and is quick to note that having a clinical pharmacist isn't about replacing doctors or nurses. "It's very much about introducing a different set of skills; having a medicine expert on the team means you have access to someone who is capable of conducting full assessments and treatment plans."
"I think the role of a practice-based pharmacist is phenomenally beneficial because it brings a new dimension to patient care which is needed because patients are getting older, living longer, have poor mobility and more complex needs," agrees Rena Amin, (FRPharmS) joint associate director of medicine management at NHS Greenwich Clinical Commissioning Group.
"Those with long-term conditions find that medication literature is increasing, or they're having side-effects and no-one has the time to explain the risks or alternative options. Having an in-depth medication review enables the patient to be empowered and, once you empower a patient, their outcomes improve. This leads to a reduction in hospital admissions and eases demand on the system."
There are countless medications with varying doses so it's no surprise that medication queries can be time-consuming to resolve. "GPs then have to find out if medication is (still) suitable or if any changes need to be made – in-house pharmacists can relieve them of this burden," says Rachel Hall, (MRPharmS, IPresc) clinical pharmacist/partner at The Old School Surgery in Bristol. "In terms of repeat prescribing and review it makes sense that someone with pharmaceutical and clinical knowledge makes those decisions – there are some things that a clinical pharmacist would pick up on that a GP might not."
"Drug prescription errors could be cut by half if GP surgeries hired their own in-house pharmacists" – PINCER study
Case in point
"An example of this is an 80-year old woman who had been in hospital where her blood pressure medication was stopped," Rachel continues. "She was then put on a different tablet before she was discharged. I noticed that the dosage was quite high so I called her and she had already experienced side-effects from it. We arranged for her to come in and see me; had she continued on that medicine she could have ended up back in the hospital." Because, unlike prescription clocks or admin assistants, pharmacists can actually scrutinize medications and dosages, they're able to reduce prescription errors, for example, when medications interact negatively.
Rena recently saw a patient with learning difficulties and did his full physical health check in one appointment. "He has asthma and autism and is on medication; we discussed his lifestyle choices (diet, exercise, etc.) and he also has acne and bowel problems…so, in one appointment, we were able to cover all of that whereas the GP would only have time to look at one or two problems."
Karen notes that there's no 'one-size-fits-all' template to be followed when considering what's best for your practice. "I think the worry is that patients might feel that they're being farmed off to someone who isn't quite a GP while nurses could feel that their role is being diminished. When the role is introduced it has to be fit for purpose and there needs to be a recognition within the team that there's an avalanche of work out there – and plenty of it to go around!
"It's about the right person doing the right job and the patient seeing the right person at the right time. It's about reminding people of that and not having them feel they're being compromised in any way."
Leap of faith
The relationship between the clinical pharmacist and the GP practice works best as a team approach. "We work very closely together. There are so many different drugs, doses, guidelines and monitoring required that it's impossible for everyone to know everything," Rachel says. "Clinical pharmacists are also able to teach other members of the team; receptionists, nursing staff and GPs can upskill their knowledge of medications for different conditions."
Unfortunately, although not surprisingly, cost can be a barrier. "It's a perception of value. I think if you perceive the person to be a 'cheap doctor' or an 'expensive nurse', then it's not going to work," Karen says. "Practices need to understand that they're introducing a different skill set. Some practices are sharing one pharmacist and some are utilising that person to also monitor care home patients."
Change is never easy but it's clear that practices are thinking more carefully about having allied healthcare professionals as the shortage of GPs and nurses prompts everyone to examine what's working well and what needs to be improved upon.
"Practices are incredibly busy places so, when change is coming, there's not always capacity to analyse the benefit it may have," Rena explains, pointing to the GP Five Year Forward View and new models of care as a step in the right direction.
"NHS England has provided a fantastic opportunity with the £30m investment over three years and I would say, 'Take a leap of faith!' Having a pharmacist will enable you to improve outcomes in terms of managing long term conditions, hospital emergency admissions and medicines' reconciliations. The time has come for physicians in primary care to think beyond the traditional model; having a pharmacist on the team enables and creates capacity that is much needed.
Don't forget to follow us on Twitter, or connect with us on LinkedIn!