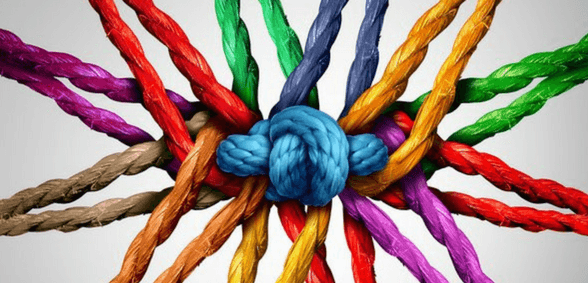 Secretary of state for health and social care, Matt Hancock, has addressed NHS workers to express his views on the organisation and its future
In an essay published on the Department of Health and Social Care website, Matt Hancock – the newly-appointed secretary of state for the department – discusses his ideas for the future of the NHS and how he intends to see healthcare improved across the UK.
He said: "Britain can be proud of many institutions we have built through history, but the one that makes me most proud is the NHS. Seventy years ago, as a nation we said healthcare should be free at the point of use, according to need, not ability to pay. I cherish that notion profoundly now as the founding fathers did back then."
Hancock expresses his pride and pleasure at being appointed to his new position, and stated that his job now – soon after celebrating the 70th birthday of the National Health Service – is to look forward.
He continued: "The doctors, nurses, porters, managers, leaders and other care workers are the people who underpin our great NHS and without you, we would have nothing. I have a message for you: I will work with you, I will back you and I will make sure you have the long-term plan you need.
"Every single person who works in the health and social care system – of every rank – has a part to play in improving the health of our nation."
Hancock added that he is deeply aware of the fact that NHS workers are understaffed and overworked, and he said that he intends to address this: "I am determined to ensure duty is rewarded by the sort of system people deserve. That means taking on issues like bullying and harassment, recruiting and retaining staff and improving options for flexible working."
He also said that he is "very much driven by the founding principles of the NHS," but also wishes to "seize the opportunities of the modern age we live in."
As such, Hancock intends to continue to embrace digital transformation – from online GP appointments to advanced surgical technologies. "Using the best of modern technology must be done in a way that improves care, makes money go further, and makes life easier for staff," he said.
The secretary of state added that the only way to get the best outcome for the NHS is to unlock the full potential of its workers.
"I am optimistic we can do that. Because the NHS and the principle of a healthcare system that is free at the point of delivery is one of our country's greatest achievements. I love the NHS and I will always believe in it. And as Health and Social Care Secretary, I promise I will listen and learn and work with you, and will do everything I can to defend you and champion all the hard-working staff who make our NHS what it is today."
Don't forget to follow us on Twitter, or connect with us on LinkedIn!