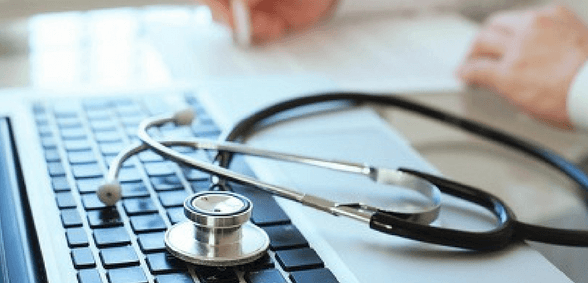 CREDIT: This story was first seen in The Huddersfield Daily Examiner
Thousands of Huddersfield patients have been left stunned after a doctor decided to call time on his two practices after saying a lack of funding meant patients' safety could be at risk, The Huddersfield Daily Examiner.
Clifton House and Nook Group Practice is run by Dr Ilyas Ahmad and has two surgeries – Clifton House Surgery on Church Street in Golcar and Nook Surgery at the Salendine Shopping Centre on Moor Hill Road, Salendine Nook.
It cares for the needs of 4,500 patients and some say they have been left in limbo by the announcement.
And a number of staff including receptionists, administrators and nursing staff face uncertain futures as a result of the shock decision by practice manager Dr Ahmad who will stop providing care from the end of June.
In a statement from the surgery he blames a lack of funding.
It says: "From taking over the practice Dr Ahmad was and still is determined to provide a comprehensive range of healthcare services for his patients. Under the current level of funding Dr Ahmad felt he could not meet the needs of his patients in a safe and ethical manner with the existing level of funding. This led him to take the drastic step of resigning from the practice. This is a big decision and has not been taken lightly."
Florist and Huddersfield weatherman Paul Stevens, who lives in Salendine Nook, is a registered patient there said the letter had created nothing but uncertainty.
"All this has caused a whole lot of worry for people," he said. "It's like Dr Ahmad has given his patients notice. It's a very busy practice, it's easy to get to and parking is good.
"If the surgery closes what will it mean for the chemist and where will we have to go for repeat prescriptions? It's a worrying time."
The practice has had a chequered history. After coming close to being shut down after it was rated 'inadequate' following an inspection by health watchdog the Care Quality Commission (CQC) it bounced back quickly.
Beverley Cole, head of general practice in the North of England, told the Examiner last month: "At an inspection in June 2017 we did not believe that Clifton House and Nook Group Practice was likely to resolve its challenges without being placed into special measures.
"The practice was rated as Inadequate at that time as we were not assured that the care being provided was effective and the practice was not being well-led."
However, she added: "We now see a practice that has a focus on continuous improvement which is great news for people using their services."
A spokeswoman for NHS Greater Huddersfield Clinical Commissioning Group which buys health services for 243,000 registered patients in Huddersfield and the Valleys, said: "Dr Ahmad has given notice on his GP contract for Clifton House and the Nook Group practice which has surgeries in Golcar and Salendine Nook.
"After June 30 Dr Ahmad will no longer provide services to patients at these locations.
"We recognised that this is unexpected news, however, we would like to reassure patients that the CCG's role is to ensure they continue to have access to GP services.
"We are currently reviewing the options available to achieve this, including whether another GP may be able to take over the practice.
"The CCG has written to patients to advise that they can still make appointments with the practice in the usual way and should still attend any regular or pre-booked appointments."
Don't forget to follow us on Twitter, or connect with us on LinkedIn!